Climate Anxiety: An Emerging Psychological Issue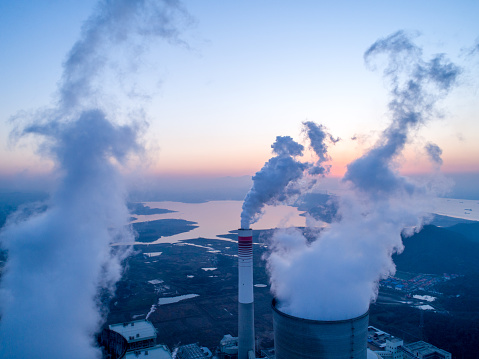 On Feb. 6, Ellen Barry published an article in The New York Times that could change the way individuals approach the increasing effects of climate change on anxiety. The article follows a full-time working mother, Alina Black, and her struggle suffering from a concept that activists refer to as "eco-anxiety."
According to the article, climate anxiety is an idea proposed nearly a decade ago by Thomas J. Doherty, a Portland psychologist specializing in climate anxiety, as well as Susan Clayton, a professor of psychology at the College of Wooster. Doherty and Clayton proposed that climate change would have psychological effects on the individuals experiencing its effects, as well as those following the topic through news and research.
Black sought out help from Doherty after experiencing feelings of hopelessness, anxiety and frustration surrounding the threat of climate change.
Doherty approaches his patients with somewhat unconventional strategies. The article says, "In his clinical practice, he reaches beyond standard treatments for anxiety, like cognitive behavioral therapy, to more obscure ones, like existential therapy, conceived to help people fight off despair, and ecotherapy, which explores the client's relationship to the natural world."
Although research into eco-anxiety began a decade ago, there is still skepticism, as well as a lack of research on its physical effects on the body. However, Jeffrey Ng, Ph.D., a licensed clinical psychologist and the director at Fordham Counseling and Psychological Services, says that "Anxiety is our nervous system's response to real and perceived threats, including the threat of climate change. So yes, climate anxiety is definitely real since there are indeed progressively increasing threats to our safety, well-being and ecologies due to climate change."
A research study conducted by Sarah Ketchen Lipson, a mental health researcher at Boston University, revealed that "the prevalence of depression and anxiety in young people continues to increase, now reaching its highest levels, a sign of the mounting stress factors due to the coronavirus pandemic, political unrest and systemic racism and inequality."
In addition to the factors cited above for increasing levels of anxiety among young people, psychologists suggest climate change as an additional factor. "Anxiety has been increasing among college students for the past 10-15 years. This increase is multiply determined, but I imagine one of the contributing factors has been the increased attention to and awareness of climate change," said Ng.
As Communications Liaison of the Fordham Sustainability Committee, Andre Pulambarit, GSB '25, organizes social media and awareness efforts on the effects of climate change.
"I think because of the internet and social media people are becoming more aware that the environment is suffering and it's a problem," said Pulambarit."Compared to older generations, I think younger people think about it way more because growing up in schools we're taught that it's important to take care of the environment around us."
Research and statistics today suggest that eco-anxiety will be an increasingly prevalent issue in upcoming generations.
A study conducted by the Yale Program on Climate Change and Communication found that "70% of adults aged 18 to 34 say they worry about global warming compared to 56% of those aged 55 or older."
Ng predicts that climate change will affect upcoming generations by "contribut[ing] to increased uncertainty, and for some, a sense of dread or foreboding about the future. A sense of hopelessness about the future can increase one's risk for depression and anxiety," he said.
However, similar to other forms of anxiety, climate anxiety can often be managed.
An article published by NPR suggests that individuals suffering from climate anxiety embrace their feelings, practice mindfulness and meditation and connect with others through honest conversation about their feelings.
"I would encourage students to remember that our futures are not fixed or pre-determined, and that continued advocacy and activism can have a real impact on the course of climate change," Ng said.
Students who are looking to become involved in the Fordham Sustainability Committee are encouraged to attend the group's hosted events and go follow the group's social media page on Instagram @usgsustainability.