OMA Celebrates Women's History Month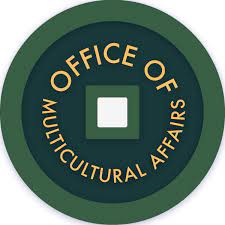 Emma Kim, Assistant News Editor
March 9, 2022
Throughout the month of March, Fordham's Office of Multicultural Affairs (OMA) is sponsoring different events to celebrate Women's History Month.
There will be an Art Fair Exhibition on Friday, March 25, in the McGinley Ballroom from 4 to 8 p.m., and on Sunday, March 27, there will be an excursion to the Lit. Bar, an independent woman-owned bookstore, which is also the only bookstore in the Bronx.
On Monday, March 28, guest speaker Carrie Wen will speak from 4 to 5 p.m. on Zoom, and on Wednesday, March 31, there will be a trivia night at Lincoln Center. OMA is also sponsoring another off-campus event on Saturday, April 2 to the New-York Historical Society, where there will be a private, docent-led guided tour of "Women of the Collection."
In addition to OMA sponsored events, Fordham's Career Center is also hosting a panel for Women's History Month on Thursday, March 24 from 1 to 2 p.m. with an array of women guest speakers, including Women's eNews, New York Life, Cuddy Law Firm, BKD and motivational speaker Genevieve Piturro. The registration for the event can be found on Handshake.
Women's History Month first started in 1982 as only  Women's History Week, but, following the National Women's History Project petitioning Congress, they made the month of March 1987 Women's History Month. Since 1995, presidents have officially designated March as Women's History Month.
The month is dedicated to highlighting the different contributions that women have made throughout history, which are often overlooked.
There are multiple notable women in the history of the country that are usually not given the same recognition as men, such as Abigail Adams, Susan B. Anthony, Sojourner Truth and Rosa Parks, just to name a few. They advocated for women's and civil rights at a time when not many did.
Anisa Rahamin, graduate intern for OMA, oversees the programs for Women's History Month, and she believes it is important to recognize this month. "We need to acknowledge the contributions that have been made by women and persons who identify as female as a university," said Rahamin.
"In an academic space, it's important to have these conversations to shed light in areas where women were once closed off from voicing their opinions and attending events," said Rahamin. "We also want to encourage our students to embrace the intersections of their identities and bring them to light during our programs."
Emma Karn, FCRH '25, finds it important to acknowledge the month as a time to remember all the feats that women have accomplished through history, but she also believes this recognition should go beyond just a month.
"I think it is crucial that this celebration evolves into more than just a token, a tribute paid to women who every other month of the year are oppressed and passed over. I suggest that we live every moment like we are living in Women's History Month, and take note of women's accomplishments not just for the sake of a holiday, but in recognition of the changes that need to take place in our government to allow women greater freedom to keep accomplishing great things without being hindered by the agendas of a patriarchal society," said Karn.
"We hope that all students are able to attend our events and feel comfortable and safe in these spaces to share their lived experiences," said Rahamin. "We're celebrating this month for the first time in person in two years, so we hope that students will join us for events on campus."