SLC Meeting Discusses the Russian Invasion of Ukraine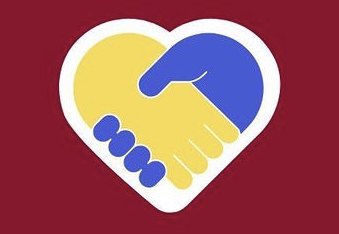 Various clubs and departments came together on Wednesday, March 9, to participate in Fordham's monthly Student Life Council (SLC). Representatives from the Commuting Student Association (CSA), Office of Multicultural Affairs (OMA), Campus Activity Board (CAB), Residence Hall Association (RHA), Gabelli School of Business (GSB), Fordham College Rose Hill (FCRH), United Student Government (USG), Office for Student Involvement (OSI) and Office of Residential Life were all present. Christopher Rodgers, dean of students, was also present. The meeting was led by USG president Thomas Reuter, FCRH '22. 
The meeting opened with a discussion about the ongoing conflict happening in Ukraine. Rev. Father Shea, S.J., university staff chaplain, began with a prayer for Ukraine and affected individuals. Shea also noted his family history and heritage to the affected area. Following the prayer, a discussion began regarding the conflict.
Rodgers began the conversation by speaking about the need to support students during this time, especially students with family or who are from the affected region. He talked about the importance of students' mental and spiritual health during this time. 
"War is a shock to the moral conscious," said Rodgers. 
According to Rodgers, residential life is helping to make arrangements for Ukrainian and Russian students who need to stay on campus during spring break. He also said that the university is working with students whose financial situations have changed because of the conflict. Charles Clency, assistant dean of students and director of residential life, echoed Rodger's statements. 
Christie-Belle Garcia, assistant dean for student support and success in FCRH, stated that FCRH had reached out to any students who indicated that they were Ukrainian or Russian. She emphasized the want to be a "point person" for students seeking help and support. Additionally, Garcia stressed the need to think about long-term solutions and support for students. 
Reuter shared that USG had posted graphics on social media displaying resources that the university has to offer to students. 
A question was raised about the availability of long-term housing and counseling services for students affected by the conflict. According to Clency and Rodgers, more long-term support is being provided to students on a case-by-case basis. They added that the university has the resources to help students in "virtually" all the ways mentioned above. According to residential life and student affairs, a large number of students have not expressed the need for these services yet. 
The overarching theme of the SLC was "senior transitions." Within that theme, Annette McLaughlin, director of the career center, as well as representatives from Senior Week all attended as special guests. They spoke about specific events for seniors and advised graduating students. 
McLaughlin stressed the importance of students coming and interacting with career services. She pointed out that students have to be confident in their skills and what they have achieved at Fordham to get a job. She also noted that career services can help students frame the work students have done. 
"You've done the work. You just have to package it," said McLaughlin. 
McLaughlin recommended that students use Fordham's job-finding platforms. She noted that the job market is "great right now" and that 70,000 jobs were recently placed on Handshake. 
The representatives from senior week spoke about their upcoming events. After spring break, there will be a personal finance night for seniors and a job-hunting panel. In April, there will be an event showing seniors ways to stay involved with Fordham after graduation. 
Juan Carlos Matos, assistant vice president for student affairs for diversity and inclusion, spoke about events that OMA will be hosting to celebrate the diversity of graduation around commencement. He said that committees will plan events to celebrate AAPI, Black, LatinX and Lavender (LGBTQ+) graduates. He hopes that these events will feel like important Fordham events for students and not like they are happening "on the side." 
The mask mandate was lifted on March 4. Garcia noted that faculty are generally happy that they can choose to enforce masks in their classrooms. She said that most have been using anonymous surveys or pollings to decide whether to enforce masking or not. Rodgers stated the feedback from the community has been largely positive on the new mask policy. He also noted that the way that the Fordham community acted in accordance with guidelines throughout the pandemic was "admirable."
The meeting concluded by various departments sharing "goods of the order." Matos shared that OMA increased the amount of money they raised on Giving Day from the year before through an extensive outreach campaign.