Student Athlete Column: The Last New Beginning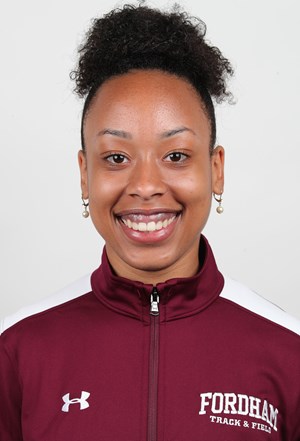 Kaley Bell, Assistant Sports Editor Emerita
March 23, 2022
I know I have mentioned the fact that this is my senior year multiple times throughout my time writing this column, but now that there are only about 60 days left until I walk across the graduation stage, reality has started to kick in. In less than two months, I will say goodbye to Fordham and everything that I have done here will become memories. Everyone I have met here will become distant friends, and homework will be a thing of the past. Obviously, a large part of these memories will deal with the ups and downs of being a Division 1 track athlete, and a disbelief that I will never be in this space ever again.
You never realize how much you will miss something until it is gone, and with only about three or four meets left to go for the season, it seems like track and field will become the thing that I will dearly miss. As I count down from each meet and practice, I find myself wanting to slow down and take everything in. To me, this means being intentional in every workout and placing myself in a mentality that I am here to close out the year strong. 
Outdoor season opened this past weekend, and after not competing in nearly three months, I was a little nervous. More nervous than I had been even in my freshman year, which was a  new experience for me. In being intentional about my workouts and every little thing I do, I find myself striving for a new type of success, to be better at every workout and every drill. 
The way I do workouts now is different compared to when I did them freshman year. While before I was doing everything I could to get better, and there's no question about that being the goal, now it's doing the workouts like it could be my last. Last indoor season, a variety of injuries and unexpected tragedies came my way that forced me to stop running. I was sitting around kicking rocks, waiting for the next opportunity that I would get to run. Now that I am back in action, I don't want to stop. When you're injured, it's like being in limbo, and for me, it was like being out of a routine that had become vital to my daily functioning.
Stepping into the real world, I will lose this routine and have to find ways to build a new lifestyle around work, friends and free time. As I start this last season of track, I am looking ahead and thinking about how I am going to have to do workouts without a team around me, and that means a whole new beginning. A beginning where I will be alone and without the structure and support of a coaching staff whose goal it was to win. My goals will change, and this scares me. It will certainly be a challenge, but a challenge that I will embrace.