Men's Tennis Drops Fourth In A Row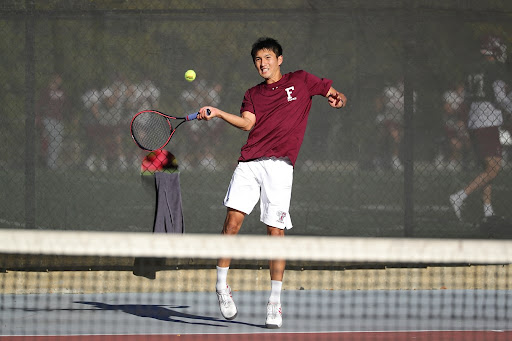 The Fordham men's tennis team continued their tough stretch of games last Sunday, losing to Siena College 6-1. This was technically a home match for the Rams, but home has not been a hospitable place for this group in 2022. Home, for the time being, is the Life Time Athletic Center in Harrison, New York. This temporary court has not been kind to the Rams this spring semester, considering the 1-3 record they have posted there in 2022. Those three losses have been against mid-majors that have proved to be challenging opponents for the Rams, including St. Francis College in Brooklyn and, most recently, Siena. While the decision to play in Harrison was surely one made out of necessity, Fordham's lack of success so far this year on their home court is an interesting development.
Siena is one of the stronger Men's Tennis programs in the MAAC (Metro Atlantic Athletic Conference) at 10-6. The MAAC preseason coaches poll placed them in the number four spot, right behind Quinnipiac University, who Fordham handled for their single home victory in the spring season. Needless to say, the Ram's third straight home loss was a tough one. Junior Toi Kobayashi provided the only ray of sunshine with a straight-set victory in the number three  spot for the Rams. Kobayashi's consistent play in the middle of the Ram lineup provides some welcome stability for head coach Nelson Peña on a week to week basis. 
This upcoming weekend, the Rams take a road trip to Saint Joseph's University in Philadelphia, where they will begin Atlantic 10 conference play. On Saturday they will face the University of Richmond Spiders on Saint Joe's home court, before playing the hosts on Sunday. Although it's been a tough start to the season for the Rams, they will look to use this weekend's A-10 kickoff as an opportunity to to turn over a new leaf.