Rams Around the World
Isabel Danzis—News Editor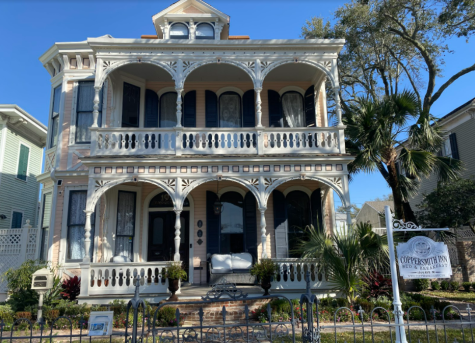 Over spring break, I traveled to Galveston, Texas with some of my friends. Growing up on the East Coast, I had never been to a southern state besides Florida, so going to Texas was a completely new experience. I got to see some iconic places in Texas like Buc-ee's gas station and the grocery store H-E-B. My friends and I flew to Houston and were able to see a few sights in the city before driving 40 minutes to Galveston. Galveston is an island with beaches as well as an adorable downtown area. My time in the city was really relaxing and fun. I would wake up in the morning and go for walks downtown and stop to get coffee or walk around and window shop. One morning, we ran along the seawall to get donuts for the rest of our friends. It was fun to see a new part of the island (and, obviously, to get donuts).  Later in the day, we would go to the beach, which was warm, yet windy. I liked being able to go into the ocean and play soccer on the sand with friends. Our nights were pretty tame: We would make dinner at home and go out for ice cream. We mostly spent time together, watching movies, playing cards or playing iconic video games like "Just Dance." My spring break in Texas was great. It was relaxing and fun, and it was cool to see a new part of the country.
Natalia Cruz—Contributing Writer
My friend Cole and I both decided that we wanted to spend spring break somewhere that would provide a once-in-a-lifetime opportunity. We always wanted that European travel moment, and knowing we were going to study abroad junior year, we decided against traveling to  London, Paris or Spain. This was when Greece came up. It's been my dream to visit. After all, what girl doesn't want her classic "Mamma Mia" moment along the white buildings, blue oceans and flowy dresses? We realized that the ticket and the hotel stay would be the same price as going to Florida, and that was the selling point. We spent a week running around the beautiful city of Plakka, climbing mountains with historic structures that have lasted hundreds of years, taking a boat to the closest island Aegina and, of course, seeing the Parthenon in all shades of the day. Being in Greece was for the younger me, fueling the Percy Jackson fan that never went away.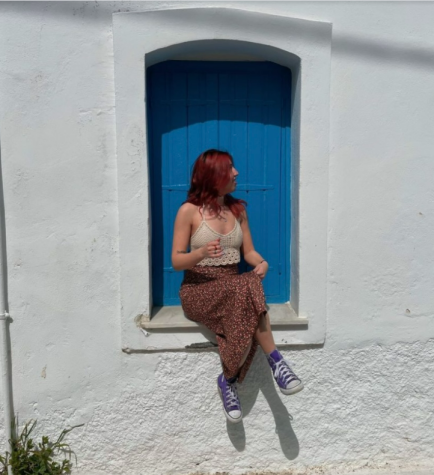 Elisabeth Murray—Culture Editor
I fell in love with Portugal over spring break. The week before I had planned to visit London to see my friends studying abroad this semester, Fordham lifted the travel restrictions on its abroad programs. As soon as we got the email, the three of us hopped on a FaceTime call and immediately booked the cheapest flights we could find. Days later, we were off to Portugal. We landed in Lisbon at 10 p.m.,but it was midnight by the time we got to our hostel (much to our roommates displeasure). We woke up bright and early the next day with no plan and wandered around the city. By noon, we had shopped, eaten our way down Rua Augusta and wandered to Praça do Comércio. Luckily for us, the weather was perfect.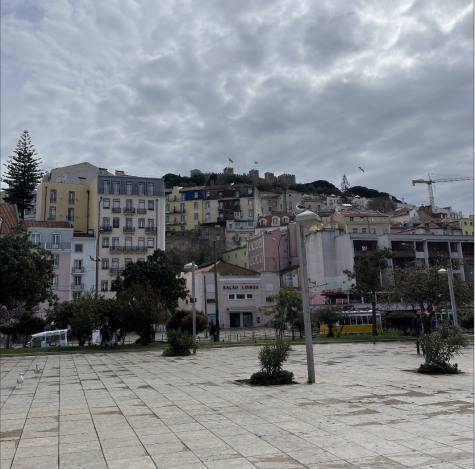 Over lunch — delicious ceviche paired with fresh sangria — we decided to book bus tickets to Porto for the following night, as we were only able to secure a two-night stay in our current hostel. We spent the rest of the day exploring Sintra, a nearby city full of rich history. We ended up getting locked in Pena palace as we overstayed our welcome without realizing it. It's impossible not to get lost in the endless evergreen gardens, and there was no announcement that the park would be closing or that the buses stopped running after 6 p.m., so by 7 p.m., we were panicking. After several Uber cancellations and unhelpful phone calls with tourism police, we braved the scary walk down the mountain ourselves and made it back to civilization just in time for the last train back to Lisbon. The next day we were off to Porto.
Porto was another incredible experience. The three of us shared a room with one other woman named Sunny, who we learned was a professor from Germany who had spent the last couple of years living a nomadic lifestyle. On our last full day, we took a tour of wineries in the Douro Valley. During this time of year, the Douro Valley gets hit with sands from the Sahara Desert, which look a little like fog, but it made the views even more breathtaking.
Portugal is a hidden gem and it will always hold a special place in my heart. I cannot wait to go back because there is so much I did not get to see or try in my short four-day visit. Between the views, the food, the culture and the people, I cannot recommend visiting Portugal enough!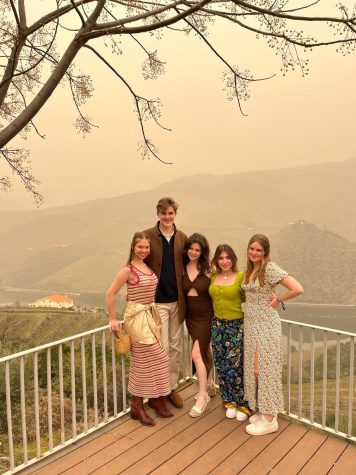 Erica Weidner—Editorial Director Emerita 
I always wanted to go on a fun college spring break trip. That didn't happen my freshman year because my friends and I weren't close enough to plan a vacation together, and the pandemic erased my sophomore and junior spring breaks. It's my senior year, so I was determined to make it happen this time. Spring break came around, and my friends and I set off for Aruba.
When I got off the plane, it felt like I had stepped into another world. Not only was it 60 degrees warmer than the Bronx, but everything around me looked different. Palm trees swayed in the near-constant wind. Patches of cacti and shrubs dotted the landscape. I'd never seen a cactus in the wild, and I insisted on touching one.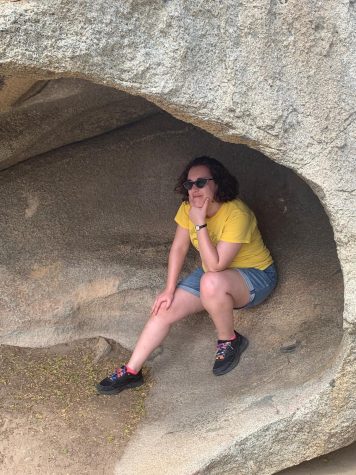 For a week, my friends and I explored and enjoyed Aruba. We loaded up our bright red rental car, the "economy" option, with crank windows, and headed for the beaches. The water was turquoise and warm. The windy weather was a blessing and a curse; it kept the sun from feeling too hot, but it also pelted us with sand. I'm pretty sure that my copy of "American Gods" will always have sand trapped between its pages.
We didn't spend all of our time on the beach, though. My friends and I climbed the side of a long-dormant volcano, the Hooiberg, for a great view of the island. It's been several days, and my calves are still sore. We ran around a rock formation like third graders let loose at recess. We snorkeled around a group of sea turtles munching on seaweed. We drank piña coladas and got caught in the rain.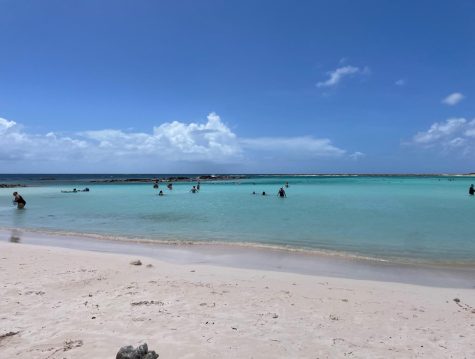 Aruba was a gorgeous, warm, tropical place where I was free of responsibilities for a week. I'm a little sad writing this article in Walsh Library, wearing a sweatshirt and staring down this week's homework. I'm just glad I finally got my spring break.