FCRH Welcomes New Junior Class Dean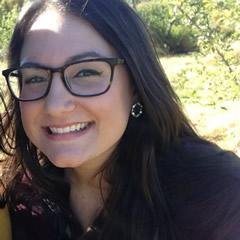 Emma Kim, Assistant News Editor
March 30, 2022
Jillian Minahan Zucchetto, Ph.D., FCRH '13, was recently hired as the new junior class assistant dean for Fordham College at Rose Hill. Minahan Zucchetto served as the interim assistant dean for the junior class last semester.
Minahan Zucchetto is originally from New Jersey, but she has lived in New York for many years. She is a Fordham alumna for both undergraduate and graduate. She received an undergraduate degree in psychology and then a doctorate in applied developmental psychology. She earned her Ph.D. in May 2021.
Minahan Zucchetto was excited to be offered the permanent position because she is able to make it more her own and think about long-term goals.
She said the transition from interim to permanent staff allows her to be creative and think of new initiatives to help juniors in their career discernment and academic progress. "I did programming last semester, but I was not sure if I was going to continue with it this semester," stated Minahan Zucchetto.
With the position, there are multiple things she strives to do. She is always interested in student's academic progress, getting them successfully to graduation and ensuring that they are taking classes they enjoy. She is also concerned, however, with thinking about career and postgraduate discernment.
She thinks junior year is not too early to think about life after graduation, and it is actually the perfect time to start talking about it.
"Junior year you feel comfortable in social circles and classes. It is a time to explore outside of Fordham," stated Minahan Zucchetto. The programming can help students figure out what pathway they want to take after graduation, she said.
Since Minahan Zucchetto has been at Fordham in many different roles for multiple years, she believes she is in a position where she is able to understand different perspectives. When a student is struggling, she is able to relate since she was once in their shoes. Even if she did not go through the same thing, her experience helps her empathize with them.
In addition, since Minahan Zucchetto has experience teaching at Fordham as a lab instructor, course instructor and graduate assistant, she is able to relate to the Fordham professors' experience as well. With all these different experiences, she is able to better understand others when talking to different people at the university which is important since the dean's office is often interacting with the whole community.
One of the things that Dean Minahan Zucchetto loves most about Fordham is its dedication to "cura personalis," or their care for the whole person. "Students are not just academic beings. They are entire people with families and cultural backgrounds and their own experiences," said Minahan Zucchetto.
The prioritization of the individual is something that Minahan Zucchetto finds very special about Fordham. "It was what I fell in love with when I went on a tour in high school and that has kept me at Fordham."
Minahan Zucchetto said she finds it special that she is able to support students academically and provide resources to support them outside of the classroom as well. Students have experienced a lot of stressful things in the last several years, and being able to support and get the right resources for them is one of her favorite parts about the job.