Overtime: Is Time Up for Tiger Woods?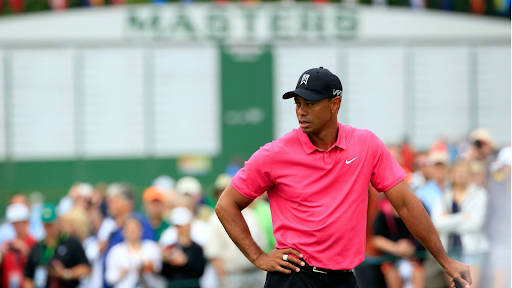 It is hard to picture a golf landscape without the inclusion of Tiger Woods. For the past 26 years, Woods has shown resilience, determination and grit, winning championship after championship and shaping the foundation for golf in the 21st century. 
No athlete is without injury, and Woods is no anomaly. His career is littered with injuries plaguing his performance and potential wins. Currently 46 years old, Woods is facing a crossroads in his career and what lies ahead is uncertain.
Woods' legs have been one of the main recurring issues for him throughout his career, starting back in 2002 when he underwent his first knee surgery. In 2003, Woods underwent reparative ACL surgery that sidelined him for months, forcing him to sit out of the 2003 Buick Invitational, in a year where he won his second Masters Tournament and the U.S. Open. 
However, everything looked up for Woods; after the surgery he remained relatively healthy until 2008.
But, things got particularly difficult for Woods in 2009, overlapping his career with his personal life.
Two weeks after his extramarital affair with a New York City nightclub owner became public in 2009, Woods crashed his Cadillac Escalade into a fire hydrant and injured himself to the point of dropping out of any golf competitions for the rest of the year. 
This accident almost served as a wake up call for Woods as he strived for his fifth Masters win. In the following year, he finished fourth at the 2010 Masters, marking one of the last events fans would see a fully healthy Woods.
2010 was one of the worst years in Woods' career, as he failed to secure a win in a single event for an entire year for the first time since becoming a professional golfer. For the years that followed, Woods reported almost every year that his left knee and achilles tendon  caused him pain. It is hard to picture a year where Woods' body was healthy, adding a hindrance to how well he performed on the green, especially with the rise of talented, healthy and young golfers constantly raising the bar.
In the mid 2010s, pain shifted up to Woods' back, forcing him to withdraw from major tournaments in 2014, 2016 and 2017. Physically, Woods was no longer able to compete without threatening his long term health. It is a tough decision every athlete must face, whether their love of the game is more important than their physical health. Many are forced into early retirement, and others continue, mostly with underwhelming success. Woods' story took a different turn.
During the 2018 season, Woods finally played injury free, participating in the Masters, the U.S. Open, the British Open and the PGA Championship. While he was nowhere near numbers wise where he appeared to be a few years prior, this served as a huge positive for Woods and how he navigated injuries. 
Channeling this positive energy, Woods' 2019 Masters Tournament became one of the most legendary moments in golf and sports history. After not winning any major tournaments in 11 years and a Masters Tournament in 14, Woods overcame all odds to win his fifth jacket with humility. Years and years of injuries spoiled numerous attempts for Woods to prove his longevity in the sport, but it was in Augusta he put the world on notice.
After the Masters, Woods said he would retire from professional golf, but still attempt to play in a few tournaments every year. He believed this decision would allow him to continue to compete while still being aware of the physical toll his body struggles under. His left knee continued to flare in the years following, but it was Woods' recklessness in driving once again that may have ended his career — this time for good. 
In February 2021, Woods was involved in a single-car accident just outside of Los Angeles, almost causing irreparable harm. Narrowly avoiding an amputation to one leg, Woods' road to recovery would be a long one that might not ever end.
Now, Woods is faced with the decision of trying to play in the Masters Tournament this year or sitting out yet again. In a statement issued on Tuesday, Woods said he plans to compete in the Masters, after he previously said on Sunday via Twitter his status was "day to day". With such a serious injury, it seems that this Masters will be the greatest test on Woods' body of all.
While Woods' golf ability is undeniable, time and time again the physical toll on Woods' body has caused him to withdraw from countless events and contributed to underwhelming performances in the past two decades. If this tournament ends up being Woods' last, it may feel strange to live in a world where Woods officially retires from golf. However, with the pain he has physically endured, in a matter of time, we will have to say goodbye to the pro.