After Four Years at Fordham, A Look Back at Noteworthy Headlines
The Fordham Ram has chronicled events both big and small relevant to Fordham University since 1918. Below are headlines — recounting both the good and the bad — that have appeared in the Ram over the course of the last four years. We encourage graduating seniors to read and reflect on one of the most trying and exciting four-year periods in Fordham's history.
University Condemns Petition Against Drag Show
(Volume 100 Issue 17, Published Oct. 24, 2018)
A number of Fordham administrators called Student Action's (TFP) petition to cancel a Lincoln Center drag show "cruel" and "dehumanizing." Jonathan Crystal, interim provost, stated: "The university's position is that part of cura personalis is honoring the individuality of all our students, regardless of their race, religion, sexual orientation or gender identity."
Priest Previously Accused of Abuse Housed at Fordham
(Volume 100 Issue 21, Published Nov. 28, 2018)
The Fordham Ram brought to light previous allegations of sexual assault made against the late Rev. Cornelius Carr, S.J., who spent the end of his life living in Murray-Weigel Hall.
Bronx Bodega Becomes a NYC "Safe Haven"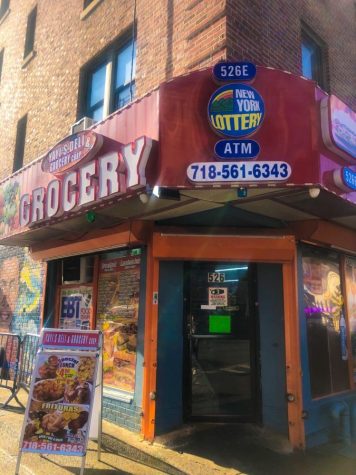 (Volume 101 Issue 3, Published Feb. 6, 2019)
Following the killing of a 15-year old Belmont resident outside a bodega in 2018, the bodega across from 183rd St. and Bathgate was designated by the NYPD and the United Bodegas of America as a "safe haven bodega" outfitted with panic buttons, cameras and magnetic locks.
Fordham Dance Marathon Breaks Donation Record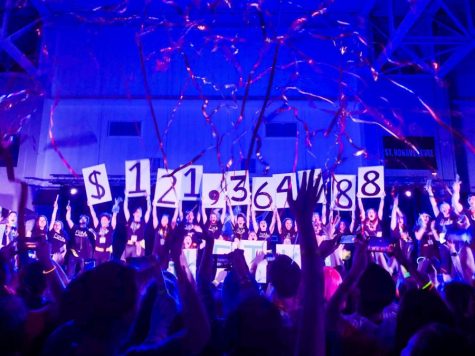 (Volume 101 Issue 7, Published March 15, 2019)
FDM raised $121,364.88 during its sixth annual dance marathon. Though the goal was kept a secret, co-director Kimona Dussard, FCRH '20, mentioned in her statement to the Ram that FDM had surpassed it.
Michael Higgins, President of Ireland, Visits Fordham London Center
(Volume 101 Issue 15, Published Oct. 4, 2019)
President of Ireland Michael Higgins gave a spoken address titled "Humanitarianism and the Public Intellectual in Times of Crisis" as part of Fordham London Center's Humanitarian Lecture Series.
African American Studies Department Celebrates 50 Years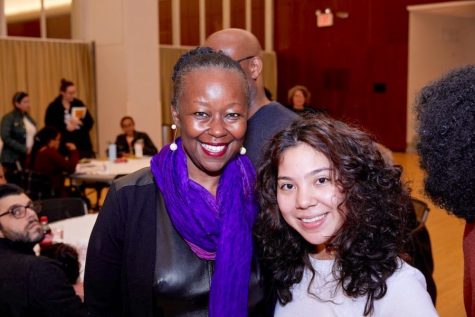 (Volume 101 Issue 20, Published Nov. 15, 2019)
In 2019 the African American Studies Department (AFAM) celebrated 50 years since its creation, which followed a student protest and sit-in in a dean's office in 1969.
Fordham Suspends All In-Person Instruction for Spring Semester
(Volume 102 Issue 7, Published March 13, 2020)
Governor Andrew Cuomo declared a state of emergency in New York regarding rising COVID-19 cases. According to an email from Rev. Joseph M. McShane, S.J., president of the university, Fordham would reevaluate COVID-19 guidelines on March 30.
Fordham University Celebrates 175th Commencement Online
(Volume 102 Commencement Issue, Published May 16, 2020)
Fordham University administration's decision to make commencement virtual was met with mixed response from the Class of 2020. To many, online ceremonies like commencement had "lost their value." To others the 2020 commencement was "a nice gesture" given strenuous times.
Fordham Announces Campus Reopening Plans
(Volume 102 Non-Issue Release, Published July 20, 2020)
Fordham reopened on-campus living for the 2020 fall semester, the details of which were released in an email from Rev. Joseph M. McShane, S.J., president of the university. The reopening followed CDC guidelines regarding event gatherings and mask protocols.
Fordham's LGBTQ+ and Ally Network of Support Reaches 10 Years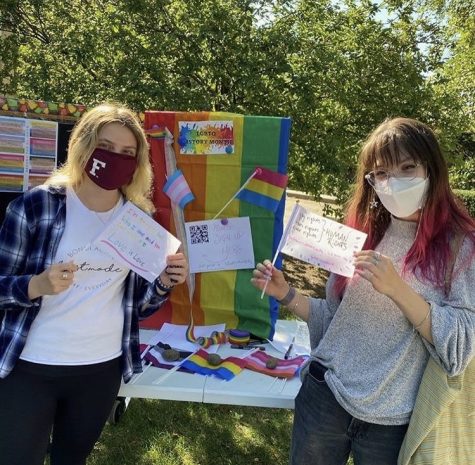 (Volume 102 Non-Issue Release, Published Oct. 21, 2020)
The network, launched in 2010, is run by the Office of Multicultural Affairs (OMA). Since its creation, Fordham's LGBTQ+ network has had over 900 members.
Off-Campus Social Scene Thrives Despite COVID-19 Pandemic
(Volume 103 Issue 8, Published April 14, 2021)
Emails from Fordham's COVID-19 coordinator Marco Valera urging students not to engage in indoor social gatherings notwithstanding, off-campus parties and socializing at local bars surged through the Spring 2021 semester. The positive COVID-19 test rate at Rose Hill as of mid-April was 1.36%.
Fordham Provides Vaccines on Campus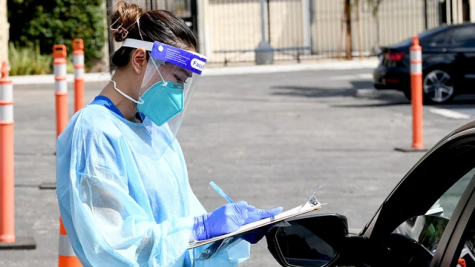 (Volume 103 Issue 9, Published Apr. 21, 2021)
As of April 20, Fordham began receiving 150 vaccine doses to administer each day. The university had to request vaccines from through a centralized distributor in New York City at the beginning of each week. 
Father McShane Announces his Departure from Fordham in June
(Volume 103 Issue 10, Published Sept. 15, 2021)
In an email to the Fordham community, Rev. Joseph M. McShane, S.J., president of the university, announced he would be leaving in June 2022 after 19 years of service. "It is time to step aside and allow someone else to have the great joy of leading Fordham into the future," McShane wrote.
Fordham Sustains Flood Damage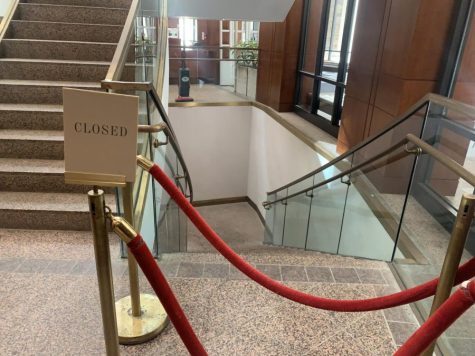 (Volume 103 Issue 10, Published Sept. 15, 2021)
A deluge caused by tropical storm Ida inundated several campus facilities on Sept. 1, the first day of fall semester. The damage prompted university officials to cancel in-person classes for the remainder of the week, and to shut down several areas of the university. 
Commuter Students Weigh in on New Student Center
(Volume 104 Issue 3, Published Feb. 9, 2022)
The long-awaited McShane Campus Center opened to the Fordham community in February. The space provides a modern replacement for the commuter lounge, as well as new office spaces for the Career Center, Campus Ministry and Counseling and Psychological Services.
Tania Tetlow, J.D. Announced as New Fordham President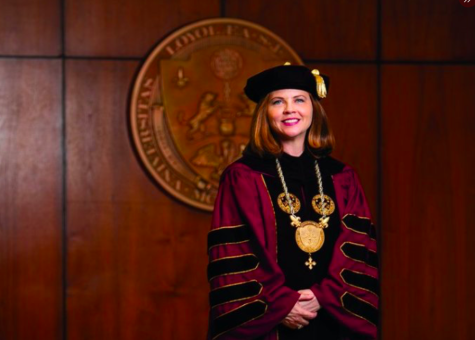 (Volume 104 Issue 3, Published Feb. 10, 2022)
In a post on the university Instagram, Fordham announced Tania Tetlow, J.D., as the 33rd president of Fordham University. Tetlow is currently the 17th president of Loyola University New Orleans.