Fordham Names Candice Green as Interim Head Coach of Women's Basketball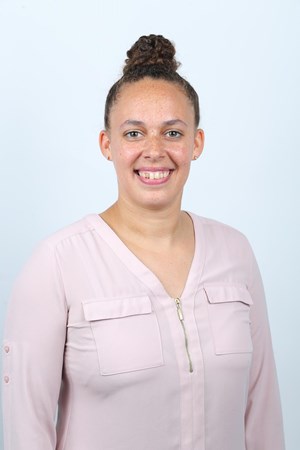 On July 8, Fordham Director of Athletics Ed Kull announced Candice Green as the interim head coach of Fordham Women's Basketball following the departure of longtime head coach Stephanie Gaitley.
Gaitley's departure comes after 11 years at the helm of Fordham Women's Basketball. While the University is yet to comment on her exit, two separate blog posts by former players, Cody Sims and Christina Gaskin, have detailed allegations of abuse against Gaitley.
Under Gaitley's guidance, the Rams claimed two Atlantic 10 Championships, reached the NCAA Tournament twice and competed in the WNIT tournament six times. Gaitley was named Maggie Dixon Metropolitan Coach of the three on three occasions, in 2013, 2018 and 2019.
This past year, Fordham finished 8-6 in the A-10 and 18-11 overall. The Rams exited the WNIT Tournament with a 73-64 loss against Bucknell University.
Green, who served as assistant coach at Fordham for the past three seasons, will begin her fourth year at Fordham. 
Previously, she spent three years on the coaching staff of Colgate University where she was also a player from 2009-2012. Green currently holds the ninth all-time spot at Colgate in career assists (271) and is 15th all time at Colgate in made threes (93). She also led her team in assists twice, won the 2012 Sparks Hustle Award and was a two time team captain.
To go with the announcement, Green is expected to retain her current staff for 2022-23. She will serve as the interim head coach for the 2022-23 season and will be considered for permanent head coach at the conclusion of the season, where a national search is expected to take place.
Green will also retain all the players Gaitley left behind as well as the incoming freshman that were recruited by Gaitley herself. If any of the players were to transfer they would have to sit out a year as the deadline for instant eligibility has passed.