Maggie Rogers Delivers Intensity in Her Second Album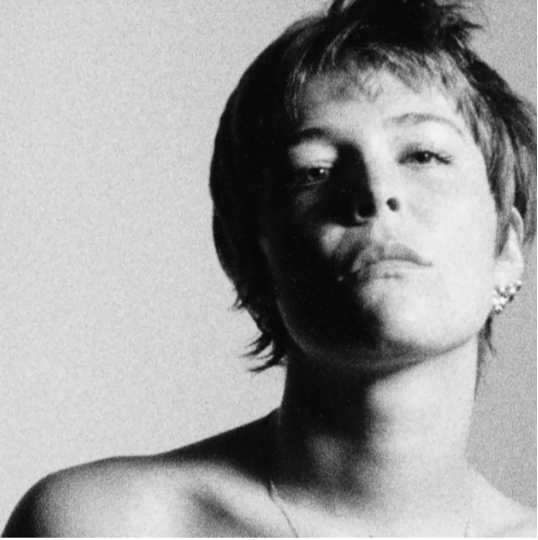 Musician Maggie Rogers, known for her hit singles "Love You For A Long Time" and "Light On," released her second major album, "Surrender," on July 29. As publicized on the artist's social media platforms, this album was curated to put into words what we have collectively experienced for the past few tumultuous years. I would confidently say the goal was accomplished and surpassed. While a very cohesive album, "Surrender" touches on a variety of intense emotions that have been enhanced in the past two years.
While each song on the album contributes something unique, there are a few that serve as emotional experiences that are groundbreaking in the music industry. One of my personal favorites on the album, "Want Want" builds such a powerful and positive message surrounding sexual desire. The topic of sexuality is often stigmatized in the media, especially when the discussion surrounds female pleasure. Rogers takes a unique approach to engaging in sexuality as she says, in her interview with V Magazine titled "Maggie Rogers Celebrates Sex in New Single 'Want Want,'" that the song communicates "a way of being in a relationship with the world that is about full-bodied experience" as well as "a sense of sex that can be just for yourself, and no one else." The song has been at the top of my monthly Spotify recaps since its release on June 1 of this year, predominately because I have never seen a female artist break down the stigma surrounding sexuality so unapologetically. Rogers' voice on a topic that is often greeted with disgust is transformational for those who have felt their innate desires as a human are invalid or taboo, especially considering recent threats to bodily autonomy in the U.S.
The next song that has an integral role in building the meaning of "Surrender" is "Shatter," which evokes feelings of desired independence. The song's angsty production adds to the intense emotions that one feels in their desire to break free from restraints. Rogers sings, "I don't really care if it nearly kills me / Feel it in my fists like it's time to move," highlighting her desire for change. I deeply relate to the sentiments of the song, as I am in a transitional period of my life. I am entering my second year of living away from home and the independence is invigorating. A certain liberation is associated with the transformative stage I find myself in, but by the words of Maggie Rogers in "Shatter," "I'd be lying if I told you I wasn't scared". I am terrified of every missed opportunity, every decision that is purely mine and every unknown in the future. While these fears flood my mind constantly, I also anticipate the mass amounts of possibility in every facet that will only be attainable in my uncomfortable uncertainty. I don't think there is anything more exhilarating than that, which Rogers energetically displays in her seventh track.
Rogers pulls at the heartstrings of the masses in her eighth track. Immediately following "Shatter,"  "Begging For Rain." delivers the same gut-wrenching feeling only heartbreak can compare to. The artist assumes a bystander role in her struggles as she waits for a metaphorical rain to soothe the intensity of the fire she is under. However, she begins the song with the lines: "The more you wait, the more you break / The longer that it takes to undo". She creates a self-awareness in this way, as it is easy to wait for adversity to resolve itself, but deep down she knows that the longer it goes unaddressed, the more damage there is to heal. I feel everything very intensely, and this song wholly encapsulates the surge of emotions that burn in me, sometimes without my knowledge of a cause. Seeing an artist put words to the incomprehensible emotions that sit in my bones feels like a sigh of relief and, simultaneously, a pang in my chest. 
Rogers perfectly wraps up the emotions evoked within her audience in her final song "Different Kind Of World" with her intentions of addressing the turbulence of our world recently. This may initially feel like a downtrodden way to end "Surrender" as it harps on the pain caused by the state of the world .However, the artist brings in an intense mash up of every instrument imaginable, as well as reiterating the phase "we're riding all together" towards the end of the song. Without having to say much, this song pulls together the beauty and imperfections of the human condition that Rogers gracefully undertakes. "Surrender" is a lyrical masterpiece that will never fail to awaken the feelings I often leave unaddressed.