Class of 2026 Election Results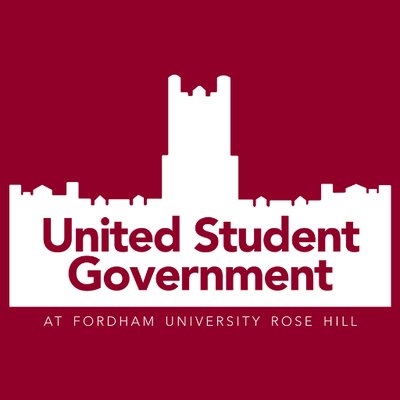 Five candidates from the First-Year class won the seats in the United Student Government (USG) elections for the class of 2026 senate. The elections took place on Sept. 19- 20.
Rhianna (Reese) Dains, FCRH '26, received 119 votes. She plans to focus on sustainability, efficiency and campus beautification projects as a senator. She is already a member of the USG Sustainability Committee. According to her platform, she hopes to look into Fordham's printer program. She says that many academic buildings require papers to be printed single-sided and wants to create options for documents to be printed double-sided to reduce waste. She hopes to make the club application process easier. Dains also wants to work with Dining Services to use compostable cups on campus instead of plastic. Lastly, as a senator, Dains will push Fordham to put air conditioning units in every building on campus.
Lucas Hjertberg, FCRH '26, garnered 100 votes. Hjertberg served on student government in high school. As a senator, he will work to get what the class of 2026 needs done and is open to taking suggestions from his fellow classmates.
Nicky D'Abundo, FCRH '26, won his seat by getting 125 votes. wants to work as a senator to help integrate the First-Year students into the greater Fordham community. D'Abundo wants to help existing initiatives like getting water bottle filling stations in residence halls. He also wants to add contraceptives to campus, improve the food options, change the guest-pass policy and improve access to low-cost academic materials.
Mikaela Casanova, GSB '26 received 104 votes. As a senator, Casanova wants to bring more activities to campus. She proposes a sports day and more recreational activities for students. She wants to give First Years a folder of resources like a map and printer guide. Additionally, she wants to make the Duo mobile app optional. She also hopes to make improvements to the facilities in Martyr's Hall. Lastly, she wants to expand vegetarian options on campus.
Muhammed Zaveri, GSB '26, won 95 votes. He stresses the importance of diversity. He believes diversity and inclusion are the most important issues on campus. As a senator, he hopes to improve food options on campus. Additionally, Zaveri hopes to enhance student life by improving activities and emphasizing intramural sports.