Champions League Kicks off Group Stage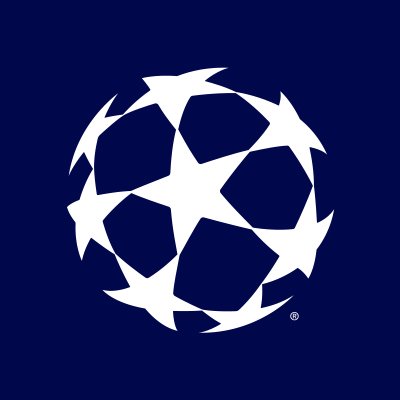 Over the past two weeks, the UEFA Champions League kicked off with its group stages. Due to the World Cup being played between November and December, the breaks between match days have changed. Two of the six match days have already been played so far. As a reminder, here are the groups:
Group A: Liverpool, Ajax, Napoli, Rangers
Group B: Porto, Atletico Madrid, Club Brugge, Bayern Leverkusen
Group C: Bayern Munich, Barcelona, Inter Milan, Viktoria Plizn
Group D: Tottenham, Sporting, Eintracht Frankfurt, Marseille
Group E: Chelsea, AC Milan, RB Salzburg, Dinamo Zagreb
Group F: Real Madrid, Shakhtar Donetsk, Celtic, RB Leipzig
Group G: Manchester City, Borussia Dortmund, Sevilla, Copenhagen
Group H: PSG, Juventus, Benfica, Maccabi Haifa
For Group A, Liverpool got off to the worst possible start as they suffered a 4-1 drubbing by Napoli. Ajax got off to a dream start by beating Rangers 4-0. As for the second matchday, Napoli continued their form by topping Rangers 3-0. Meanwhile, Liverpool faced Ajax in the other game in the group and got off to an early lead before Ajax quickly leveled the score at 1-1. However, Joel Matip scored an 89th minute winner to give Liverpool the win and three points in the group.
As for Group B, Club Brugge beat Leverkusen 1-0 to open up their campaign. In the other match, it seemed that Atletico and Porto were headed to a 0-0 draw. However, in the 91st minute, Atletico scored what seemed to be the winner. However, Porto equalized with a penalty in the 96th minute. And in the 101st minute, Atletico got the winner courtesy of Antoine Griezmann to seal all three points. As for the second matchday, Atletico lost to Leverkusen 2-0 with Brugge beating Porto with ease in a 4-0 victory.
As for the "group of death," Bayern drew first blood by beating Inter 2-0 with Barcelona also getting their campaign off to a good start by thrashing Viktoria Plizn 5-1 with a hat trick from who else but Robert Lewandoski. As for the second matchday, the big match was Bayern against Barcelona with 2 of the biggest clubs in the world facing off. Barcelona had a lot of chances but were unable to convert any of them. As for Bayern, they were able to convert their chances to beat Barcelona by a 2-0 scoreline. As for Inter, they were able to get their first win of the European campaign by beating Viktoria Plizn 2-0. 
In Group D, Tottenham got off to a dream start, beating Marseille 2-0 as they returned to the Champions League after a two year absence. As for Sporting, they also got off to a good start as they beat Frankfurt 3-0. On the second matchday, Sporting stunned Tottenham with a 2-0 victory to go top of the group. As for Marseille, their struggles continued as they lost to Frankfurt 1-0 to go last in the group.
In Group E, Milan started off their campaign with a 1-1 draw to Salzburg. As for Chelsea, they were stunned with a 1-0 defeat to Dinamo Zagreb that saw head coach Thomas Tuchel get sacked the following morning. Tuchel was later replaced by Graham Potter. As for matchday two, Potter started his managerial reign with Chelsea in a 1-1 draw against Salzburg. For AC Milan, they got back to winning ways with a 3-1 win against Zagreb to go top of the group. 
As for Group F, Real Madrid, who are the reigning titleholders, started their title defense with a 3-0 win against Celtic. As for RB Leipzig, they got thrashed by Shakhtar Donetsk 4-1. As for matchday two, the reigning champions continued their perfect record across all competitions this year with a 2-0 win over Leipzig. As for Shakhtar Donetsk, they were only able to get a 1-1 draw against Celtic.
For Group G, Manchester City got off to a flying start by beating Sevilla 4-0. As for Dortmund, they also got off to a good start with a 3-0 win against Copenhagen. For matchday two, City faced Dortmund. Dortmund stunned the hosts when they took the lead in the 56th minute. However, City eventually equalized in the 80th minute. Four minutes later, City grabbed the lead through Erling Haaland, who scored his 13th goal in 9 games across all competitions to give them the win and all three points. As for Sevilla, they were held to a 0-0 draw against Copenhagen.
Last but certainly not least, in Group H, the big match on matchday one was PSG against Juventus. It was PSG who grabbed the lead inside five minutes with Kylian Mbappe scoring a wonderful goal to give the hosts the lead. PSG then doubled their advantage via Mbappe again to make it 2-0 on the night. Juventus were able to get one back via Weston McKennie, but it wasn't enough with PSG winning 2-1. As for Benfica, they beat Maccabi Haifa 2-0 to start their campaign. As for matchday two, PSG beat Maccabi Haifa 3-1 with Mbappe, Neymar Jr. and Lionel Messi all getting on the scoresheet for the Parisian team. As for Juventus, their struggles continued as they lost to Benfica 2-1 and emerged from the first two match days with zero points.
The next two match days are on the week of Oct. 4, with the following matchday the week after on Oct. 11. There are several teams that are in serious danger of either dropping down into the Europa League or out of European competition entirely, especially Chelsea and Juventus who are always expected to make it out of the group stages. With four match days still left to play, there's still time for teams to move both up and down in the group as they fight to qualify for the knockout stages in Europe's most prestigious club competition.