Overtime: Will Minor League Players Finally Get What They Deserve?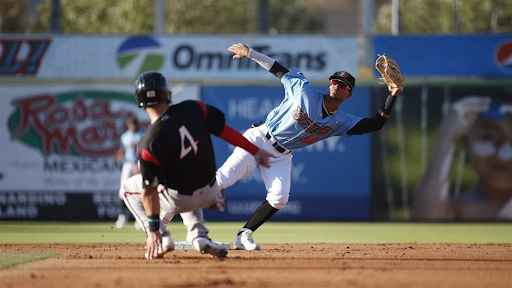 Two weeks ago, groundbreaking news swept through the baseball world: Major League Baseball (MLB) decided to recognize the formation of a players union for Minor League Baseball that is to be supervised by the Major League Baseball Players Association (MLBPA). After years of complaints about the minor league system's poor working conditions, notably unfair pay, players are finally able to make critical steps toward improving the nature of the minor leagues.
However, it likely wasn't a decision made willingly by the MLB. The reasoning for the union's recognition came after the MLBPA had collected enough union-authorization cards from minor leaguers expressing support for the MLBPA to represent them. More than 5,000 players expressed their support and interest in the unionization.
For MLB, they were left with two options at this point: recognize the union, or force the players to go through a vote via the National Labor Relations Board. Either way, the MLBPA had won.
In MLB's statement to the public, they dismissed any hostility towards the formation of the union and seemingly welcomed the prospect of it. It read, "Major League Baseball has a long history of bargaining in good faith with unions, including those representing minor and major league umpires and major league players. We respect the right of workers to decide for themselves whether to unionize. Based on the authorization cards gathered, MLB has voluntarily and promptly recognized the MLBPA as the representative of minor league players. We are hopeful that a timely and fair collective bargaining agreement will be reached that is good for the game, minor league players and our fans."
This has been a massive year for minor leaguers as they won their class action lawsuit against MLB earlier this summer, resulting in $185 million going towards overtime pay and minimum wage violations.
However, all these efforts could not be possible without Advocates for Minor Leaguers, an organization started in 2020. The organization promoted its ideas of a reformed system where minor leaguers could earn an annual salary above the considered poverty line in America.
Yet, the majority of the efforts that came to fruition in the last few weeks were kept relatively quiet. Most likely to prevent any interference or backlash from MLB, the emergence of the MLBPA in the plan to unionize was relatively new.
The fact that two years of work was expedited in just two weeks is a massive success for minor leaguers. For many who dream of making it to the big leagues, their dreams can stay alive. Baseball is America's pastime, a cultural staple that has only existed on the backs of all the young players who work hard. Their hard work will finally be rewarded.
But in what way?
Now, the MLBPA and the minor leaguers have to come together to work out a new collective bargaining agreement (CBA) to restructure the way players are paid. Currently, in the minor leagues, players can make anywhere between $400-700 per week, which is about roughly $12,000 per year. Both parties hope this new CBA will be implemented before the 2023 season.
Until 2021, Class A baseball's minimum salary was $290 a week and Class AAA's was $502. Until this season, players were not guaranteed housing, which meant a minor leaguer would need to find rent cheap enough to be covered by their salary, share with multiple teammates or find various other jobs.
Negotiations can look daunting for minor league players, as many do not have the bargaining power that major league players do. They are working with significantly less, so while things may look optimistic, there is a tough reality many minor league players will have to face.
There are some concerns with this new revolution in the minors, specifically in regard to the stinginess of many team owners. Will they be willing to pay the current number of minor leaguers the new pay they will ask for, or will they reduce the number of players they have on a roster?
While optimism remains high now in favor of the MLBPA and all of their efforts, it will not be until the new CBA is officially agreed upon that change will truly occur throughout the minor leagues.