Sophomore Researches the Injustice of Educational Gerrymandering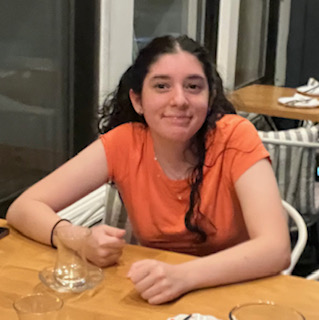 Aphrodite Stamboulos, FCRH '25, is writing a research article for the Fordham Law Review to bring awareness to the injustice of educational gerrymandering. Educational gerrymandering is a redistricting process in the public school system that separates low-income students from schools with more funding. This process often affects racial minorities more than white students.
More specifically, Stamboulos' article discusses how educational gerrymandering violates the Equal Educational Opportunities Act of 1974. 
"The Equal Educational Opportunities Act of 1974 says that all kids are entitled to an equal education, and educational gerrymandering impedes that," said Stamboulos. "Educational gerrymandering creates inequities in our education system through districting measures that segregate kids by race and state governments providing more funding to white majority schools."
 Stamboulos is a history major with a minor in African American studies. She is particularly interested in American legal history and how the American legal system legitimizes structural racism and oppression. Stamboulos has written for the Fordham Law Review before about anti-trust and privacy, but has changed gears to focus on topics related to racial injustice in the legal system.
"A few years ago I read an article that inspired me that looked at the differences between two kids. One kid had a family that was rich, and another kid had learning disabilities and came from a family with a single parent," said Stamboulos. "The second kid didn't have many resources, and the article showed the difference in their progression at school due to differences in their economic status. It looked so much easier for the person who had money and resources versus the kid who didn't. I got interested in looking at inequity, and I did research and realized that a lot of issues are solidified in our legal system."
On Oct. 14, the Fordham Law Review approved Stamboulos' thesis and outline. As of now, the article is set to be published before spring semester. 
Stamboulos' next step is to write a rough draft. The article will begin with an abstract and historical context for her argument such as Brown v. Board and other educational acts that deal with inequity. Stamboulos will then explain educational gerrymandering from an angle of legal and social implications and argue that educational gerrymandering is a violation of the Equal Educational Opportunities Act. Finally, she will present legal solutions for this problem.
"I think it's important especially because, as we've seen in the last few years, structural racism or sexism or any number of 'isms' is a massive problem. A lot of people face a lot of challenges in their daily lives because of these embedded issues. So I think we need to do more research on these issues and show as much proof as possible that they are real and need to be fixed in order for everyone to exist in an equitable utopia," said Stamboulos.
Stamboulos grew up in a predominantly white and Asian community where issues like educational gerrymandering were treated with a "white savior" attitude. 
"There's no one there who has a lived experience to properly understand. They think 'we know how to fix this problem because we have money and resources.' They listen with their ears closed," said Stamboulos. 
Because of this, Stamboulos said that she hopes her article informs people in communities like hers that are not victims of educational gerrymandering to help them "understand the actuality and severity of the issue," listen to racial minorities and eventually vote to abolish educational gerrymandering.
Stamboulos also plans to research other topics regarding racial issues in the American legal system. In particular, she is interested in researching Cancer Alley, an area along the Mississippi River in Louisiana with a large Black population that has petrochemical plants that cause high rates of cancer and other dangerous diseases. 
"I would be interested in taking a look at why the Black community isn't incorporated into the town that creates the zoning laws," she said. 
After graduation, Stamboulos hopes to continue to study legal policy and ethics before working in law or academia. 
"We need to pay attention to these issues. We can't ignore them. And this is a good way for me to show that these issues matter," she said.