USG Weekly Meeting Hosts CCEL to Discuss Community Engagement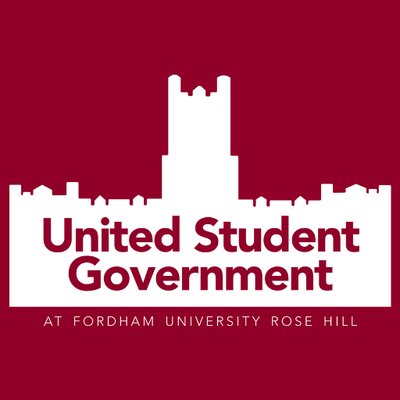 On Thursday, Nov. 3, United Student Government (USG) met to discuss public concerns and executive reports.
The Center for Community Engaged Learning (CCEL) presented their ideas for the rest of the year and their hopes to engage students as active citizens in the alleviation of poverty, promotion of justice, protection of human rights and the environment.
Some of their current projects include Asset Based Community Development (ABCD), Urban Plunge, Global Outreach and engaged leaders fellowship opportunities.
The Executive Board presented their reports. Vice President of Operations Jillian Choy, GSB '24, stated that she would be allowing late club submissions and that club leaders will get an email if they are sanctioned.
Adriana Wong, FCRH '25, vice president of communications and marketing said that she is working on updating the USG Executive Board website. She is adding a new section where students can clearly learn about each USG position. Vice President of Sustainability Liz Shim, FCRH '23, stated that they had a successful sustainability week. Vice President of Diversity and Inclusion Briana Al-Omoush, FCRH '24, stated that the Diversity Action Coalition (DAC) is working on planning a new student activism panel.
The FCRH Dean's Council will be sending a survey to all STEM students to fill out. The Dean's Council is also looking into establishing a universal source for students to get their textbooks for free.
Executive President Santiago Vidal, FCRH '24, stated that the Executive Board office hours will likely be on Monday's from 3 p.m. to 5 p.m. where students will be able to express their concerns directly to the Executive Board. Anyone interested in running for
USG next year that has questions for Vidal regarding the election process must ask him before Dec. 19.
Vidal will be on the election board and unable to talk to the candidates about the election next semester.
Lastly, Vidal said that the Senate will be allowed to nominate students for the Truman Scholarship which would be a $30,000 grant for graduate school.
Senator Jamie Serruto, FCRH '24, brought up the public concern with professors still being able to mandate masks in the classroom despite the mask mandate being lifted for the university.
Vidal, said that that exception was made to assure that professors felt comfortable while teaching and to accommodate professors who are more susceptible to getting COVID-19. Vidal recommended discussing the issues with the professor or the academic deans. Senator Dan Sponseller, FCRH '25, also brought up the concern that if professors are forced to lift masks mandates in the classroom, they might feel it necessary to continue the class over Zoom.