Campus Ministry Holds Conversation About Food Insecurity
On Nov. 8, 2022, Campus Ministry held a Common Grounds conversation about the topic of food insecurity in New York City, particularly in the context of the ongoing housing crisis.
The office was joined by Jack Marth of Part of the Solution (POTS), from the Bronx and Cassandra Agredo of Xavier Mission, from Chelsea – two charities that actively work to combat food insecurity in their local communities.
"One in four people in the Bronx face food insecurity," said Marth. "That's 1.7 times the state average."
The Bronx is home to the poorest congressional district in the nation. Concerns over food insecurity and housing grew tremendously during the pandemic as access to many food banks, such as City Meals on Wheels, became restricted. POTS saw this first hand as "need in numbers grew significantly" despite aid from local and federal governments growing scarce. Marth stated that people as far as Long Island were traveling to POTS because they did not turn anyone away.
"We ensured core services remained available," said Marth. "In 2022, we have distributed more than 3 million meals."
POTS — as well as being a soup kitchen and food pantry — also provides legal assistance to help people evade eviction. Marth, alongside two others lawyers, have helped 240 people beat their eviction cases in 2021.
Marth placed an emphasis on the current housing crisis as the root problem. According to NY1, the average rent in Manhattan is $5,246, and New York must build 560,000 housing units by 2030 to accommodate population growth. These numbers seem severe, but they are made worse when considering how the issue started with the 1981 cut to federal subsidies for public housing. The budgets for public housing and Section 8 housing were cut in half and — according to Marth — the city has been playing catch up ever since.
"We have never recovered," said Marth. "The waiting list for public housing is 19 years long. The people who come to POTS are sometimes spending up to 90% of their income on rent."
Applicants have a 1 in 592 chance of winning the housing lottery. There are millions of applications every year; there is even a waiting process to get on the waitlist, which remains closed for most of the year.
Agredo of Xavier Mission echoed many of Martin's statements. Like POTS, Xavier Mission is both a soup kitchen and a food pantry, but Xavier Mission has a background as a Jesuit church. They also provide financial assistance to those struggling to make ends meet and do not ask about income or citizenship status.
"It all boils down to housing affordability," said Agredo. "We have enough housing and food for everyone in the city, but it's about accessibility and affordability."
In 2021, 4.54% of the city's housing units were vacant; one in 10 rent-stabilized apartments remained empty, far more than the figure reported to the city by landlords. There is no law stating that these vacant units must be rented out.
"Every time there's a hurricane or economic spiral, things get a little worse — and they do not recover," said Agredo. "During the 2008 recession, need doubled in a month. The numbers never really went back to normal. After [Hurricane] Sandy, our neighbors in the Lower East Side were left devastated, so their people came to us."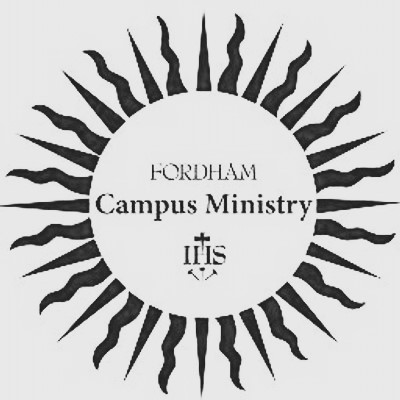 There is another thing that complicates the situation: the current migrant crisis. As of Oct. 26, 2022, 21,700 migrants have arrived in the city. Many of them do not have jobs, housing, or health insurance. Some do not speak English. However, Xavier Mission and other neighboring charities have welcomed them with open arms, providing food and assistance to those who need it.
"Housing, healthcare, food costs, increasing inflation — it's all connected," said Agredo. "It's a cycle; it never stops."
Unfortunately, despite the best efforts of thousands of charities and nonprofits across the city, food insecurity isn't going anywhere. With the pandemic still looming overhead, the threat of a recession, and an increased need from layoffs and immigration, thousands of New Yorkers remain in need. Despite these challenges, Xavier Mission, POTS, and their partners remain confident that they will help everyone who walks through their doors.
Both charities accept monetary donations online.