Cross Country Concludes Season at NCAA Regionals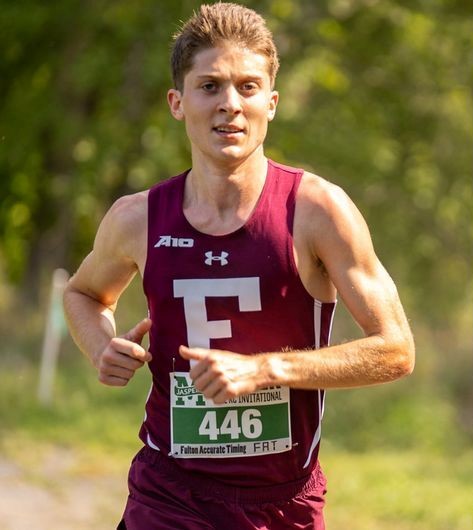 After a long and arduous season, Fordham Cross Country wrapped up their year at the NCAA Northeast Regional at home in the Bronx. 
The Fordham men's squad rounded out their season with a final score of 571 points, placing them 19th out of 33 teams overall. 
For the men's 10K race, it was junior Steven Zucca leading the pack, finishing with a time of 31:44.5 in 102nd place. Two Rams followed close behind Zucca, as senior Ryan Fahey finished with a time of 31:51.9 and graduate student Christopher Strzelinski with a time of 31:57.4, finishing 108th and 114th, respectively. 
The rest of the Rams came in succinctly after with sophomore Nathan Bezuneh coming in at 125th with a time of 32:03.9. Fellow sophomore Rodolpho Sanchez was next in 127th place in 32:04.4, with the final Ram, senior Colin Flood, finishing in 142nd at 32:26.8. 
On the women's side, the women competed in the 6K race. The Rams were led by sophomore Caroline McDonagh, who finished 152nd overall in 23:09.3. Following her, four Rams finished in tandem — senior Alexandra Thomas, sophomore Madeleine Ryan, junior Marin Bogulski and senior Nathania Tan. 
Thomas led the pack at 190th place, finishing in 23:50.3. After that, Ryan finished in 191st at 23:55.5. Bogulski finished 198th overall in 24:00.1, while Tan closed out in 200th place with a time of 24:00.8. 
Lastly, seniors Taylor Mascetta and Mary Kathryn Underwood wrapped things up for the team in 218th and 221st place, respectively. Mascetta finished with a time of 24:29.4 and Underwood in 24:36.8. 
The women's team secured 33rd place out of 37 teams.
While it may not have been the finish the Rams wanted, Fordham Cross Country hopes to turn their attention to the future, as many runners will now take part in the Indoor Track season beginning in December.