New Releases to Keep Your Letterboxd Alive in '23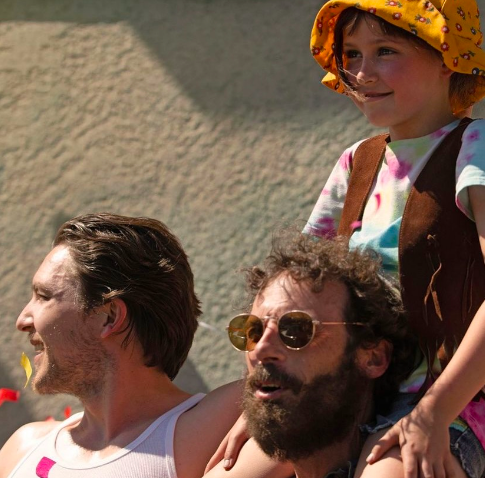 January & February:  "Close," perfect for exhausting the last of your tears. 
In what Screen Daily called an "intimate, quietly devastating study of childhood friendship," "Close" follows two young boys Leo and Remi as their seemingly unbreakable friendship is disrupted, when other children begin to comment about this bond. If you like "Mommy" or "Taste of Cherry," this new Belgian feature is of the same essence, with love, family and solitude as paint for this portrait of life.     
March & April: "Asteroid City," perfect for the whole family.
Wes Anderson has, for the last two decades, stood out as a modern auteur, building his now iconic style while consistently delivering something new with each new film. We can hope for no less with his 2023 release, "Asteroid City," in which "the itinerary of a Junior Stargazer/Space Cadet convention (organized to bring together students and parents from across the country for fellowship and scholarly competition) is spectacularly disrupted by world-changing events" (via Focus Features). It is set to star familiar faces to Anderson enthusiasts, such as Brody and Norton, as well as new additions like Maya Hawke and Margot Robbie. 
June & July: "Fairyland," perfect for fans of "Angels in America" and "Crying in H Mart." 
"Fairyland" (2023) is an account of the AIDS crisis and LGBTQ+ culture in 1980s San Francisco through the story of one woman's life, as she comes of age with a gay father. The film is based on Alysia Abbott's memoir, "Fairyland: A Memoir of My Father," and recently premiered at the Sundance Film Festival on Jan. 20. If this doesn't appeal to you enough, the talent surrounding its production makes its release all the more promising, with Sofia Coppola as producer and Emilia Jones ("CODA") starring as Alysia in the film. 
August & September: "Beau is Afraid," perfect for the PTA-obsessed friend and fans of "Hereditary."
"Midsommar" director, Ari Aster, takes a new approach to horror with his latest film, "Beau is Afraid." The film follows Beau (Joaquin Phoenix), a "paranoid man [who] embarks on an epic odyssey to get home to his mother" (via A24). The trailer alone already gives viewers a taste of the surreal coupled with nostalgia and utter chaos. Taglined, "from his darkest fears comes the greatest adventure," "Beau is Afraid" seems the perfect watch for a new fall semester. 
October, November and   December: "Leave The World Behind," perfect for anyone that watched "I'm Thinking of Ending Things" more than once.
A family vacation to a luxurious Airbnb goes awry, and increasingly bizarre things start to occur when a couple arrives at their door, claiming to be the house's owners. Based on Rumaan Alam's novel of the same name, "Leave The World Behind" blends social satire and suspense to comment on race, class and the strangeness of Airbnbs. Between the thrill it promises and its star-studded cast (Denzel Washington and Julia Roberts to name a few), there's little reason not to leave everything behind and go see this film when it finally hits the big screen.