The Importance of Media Preservation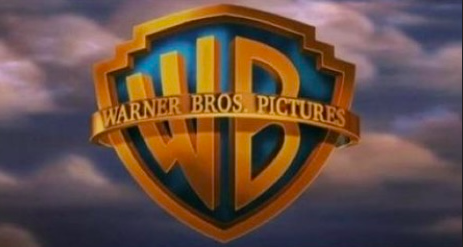 "Media permanence is a relatively modern phenomenon, but it is one that we take for granted," Darren Mooney of Escapist Magazine wrote.
It's true; the idea that TV, film and music are no longer lost in time, that they evade the natural consequence of age, is the thankless yet rudimentary job of the internet. But with great power comes great responsibility, and some of the biggest entertainment giants — namely Warner Bros. Entertainment — have taken to removing a number of shows from their platforms in an effort to curb spending, a business move which many are calling a tremendous disgrace.
Media was once created to be consumed and then forgotten. In 2013, the Library of Congress reported that 75% of all silent films had been lost, though there have been concerted efforts since to recover the lost films. Nevertheless, before the 21st century, it was exceedingly rare to have a digital archive of media; the process remains difficult and expensive, particularly for older films shot with analog film stock.
The introduction of DVDs, and the subsequent shift from cable to streaming services, hallmarked a new era for media preservation. Rental companies like Blockbuster and Redbox became increasingly defunct as media conglomerates were able to license their filmographies to companies such as Netflix, HBO Max and Hulu, enabling decades-old content to be viewed by new audiences and for posterity. HBO Max specifically became known for its classic content.
However, shortly following the merger of Warner Bros. and Discovery, Inc., — parent company of HBO Max — new CEO David Zaslav announced "drastic changes" to its media library, in "an attempt to cut costs." This meant that films such as "Batgirl," which was completed and awaiting release, as well as multiple TV shows (including the celebrated and critically-acclaimed "Westworld") were removed completely from the platform, sparking a collective outcry across both the media and entertainment industry.
It's undoubtedly unfortunate that these shows have found themselves on the cutting room floor for cast, crew and audiences alike. But the larger issue at play is less about convenience and more about history. The most famed titles will have no problem finding new homes, but smaller pieces may be lost in the transition. As HBO Max sets its future sights on more theatrical releases, as opposed to the pandemic-inspired switch to online exclusives, they do so at the expense of the vision and trust of their dedicated team of filmmakers and screenwriters .
Media is not only a form of entertainment, but is rooted in education; the tropes, storylines and fictitious narratives audiences find themselves falling in love with almost always point to a larger issue or worldly discussion. "Generation," canceled after only one season and removed from HBO Max, was hailed as a dramedy with a rare skillful touch to address real teen issues. "Minx" was a 1970s-era comedy that unabashedly pushed  the boundaries of second-wave feminism and erotica, and was also removed from the platform, despite being renewed for a second season.
This new, passing trend of treating media as disposable is the beginning of a terrible reckoning. Not only will audiences be left without their favorite stories, cast and crew members will be unrecognized for their hard work and the mistakes of the past will repeat themselves without the cautionary tales of the power of the screen.
Some movies and shows are too good to forget — no matter the price tag — because the resulting consequences may prove to be much more expensive in the long run.