The Perfect Films To Cry To On An Airplane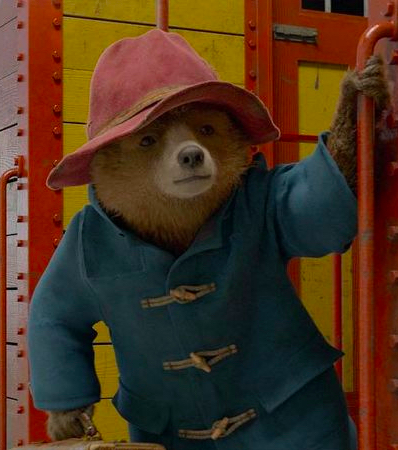 Although little scientific research, or even media attention, has been given to the phenomenon, many people share in the strange experience of crying on airplanes. Some speculate that a mix of high altitude and cabin pressure, causing dehydration, can lead to emotional imbalances which make you more likely to cry. Others say the airplane environment, being surrounded by strangers yet feeling completely alone, triggers the response. While its exact cause remains unknown, I can attest that I am subject to this phenomenon nearly every time I fly. Despite social conditioning which tells us not to cry in public spaces, there's something strangely therapeutic about crying 30,000 feet in the air, sandwiched between two strangers, and surrounded by rows of passengers with whom you seemingly share nothing in common but a destination. For many passengers, due to some unknown scientific or psychological reason, the plane becomes the loneliest place in the world and, subsequently, the best place to cry. 
Usually, a wave of sadness will come over me in flight while reading a book, listening to music or thinking about leaving my family and friends as I depart from my hometown airport. But what never fails to make me cry is watching a movie on an incredibly small, low-resolution seatback TV screen. Movies are many other people's onboard emotional triggers as well. For example, after conducting a survey in 2011 which showed that 55% of passengers experience heightened emotions in-flight, Virgin Airlines began issuing "emotional health warnings" on certain movies. 
From my experience, here are three of the best movies to cry to on a plane. 
"Beautiful Boy": Given the film's intense portrayal of drug abuse and its effects on a maturing boy and his family, I am sure I would have cried regardless of where I chose to watch it. Nevertheless, watching "Beautiful Boy" on a plane significantly added to the emotional experience. "Beautiful Boy" is based on David Sheff's memoir of the same title and his son, Nic Sheff's memoir "Tweak: Growing Up on Methamphetamines." The film's lead actors, Timothée Chalamet and Steve Carell, depict the dynamics of the beautiful yet painful relationship between Nic, a boy living with years of drug addiction, and his father, David, who struggles to love his son and save him without losing himself. Despite being surrounded by their family and each other, both Nic and David feel immensely isolated from the people and the world around them. You're swallowed by a combination of sadness, guilt, anger and fear as you watch Nic drift in and out of sobriety with his father clinging on to what little is left of his son. It is not an easy watch, but a beautiful one, and the perfect film to reflect on for the remainder of your flight, looking dramatically out of the porthole window. 
"C'mon C'mon": Mike Mills' soft-spoken, black-and-white film depicts the connections we hold to our loved ones, and all of the moments, often small and insignificant, that bind us together. Joaquin Phoenix plays Jonny, a journalist who agrees to watch over his sister's nine-year-old son Jesse, Woody Norman, as she travels to take care of her mentally-ill husband. Jonny, who works as a traveling radio journalist, takes Jesse along as he interviews children about their thoughts on the future. "When you think about the future, what do you think it will be like?" he asks them. Jonny and Jesse, bonded by happiness, frustration and woe, learn through each other to become better people, friends and family members. Jesse reminds Jonny, "Ahh yeah, whatever you plan on happening never happens. Stuff you would never think of happens. So you just have to c'mon c'mon, c'mon c'mon c'mon." The film is strangely serendipitous with the melancholy of flying. "C'mon C'mon" doesn't pressure you to search for climatic moments, but accept and appreciate the mundanity of everything. 
"Paddington": I re-watched a portion of "Paddington" in-flight, and despite having already seen the movie, it still made me violently cry. In one of the movie's opening scenes, Aunt Lucy and Uncle Pastuzo save sweet, innocent baby Paddington Bear from a river and decide to raise him as their own. Paddington grows up to love orange marmalade and live with his aunt and uncle in their Peruvian tree-top home. But when an earthquake hits, Aunt Lucy and Paddington are forced to take shelter and Uncle Pastuzo, unable to escape, is killed by a falling tree. Aunt Lucy moves to a Home for Retired Bears and sends Paddington to London where his new life begins. This was as far as I got in the movie during my flight. Uncle Pastuzo's death brought me to tears.