Clubs Respond to Changed Excused Absence Policy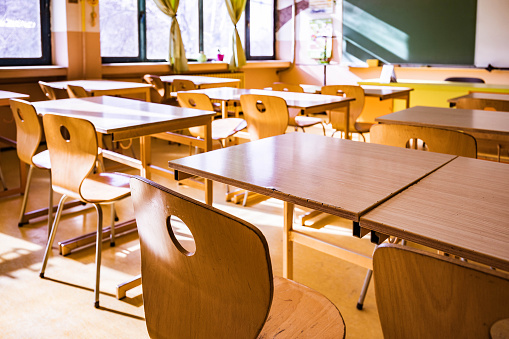 In fall 2023, clubs were informed of a change to the excused absence policy. Unlike previous years, where Fordham club-approved trips were able to have excused absences, the policy changed and the absences were no longer excused. Recently, however, the policy has been restored to its original form, with clubs once again able to request excused absences.
Alexander Yankovksy, FCRH '24, who is president of Model United Nations (UN) and secretary of the Fordham Debate Society, explained that while the policy is now being implemented as in previous semesters, it is only temporary.
"It is still under review," said Yankovksy. "At the end of the academic year, there will be a review of what the new policy will be. The policy has not been changed nor do we know what the policy will be for next year."
Yankovsky said that all traveling clubs are urging the university to consider the absences because the clubs are something that bring value to the university, and they also allow for new experiences for students which is very important for extracurricular activities.
"The university talks about cura personalis. The student organizations really embody that. It is the lifeblood of the extracurricular of students," said Yankovsky.
In December 2022, Samantha Wong, FCRH '23, president of the Fordham Debate Society, sent a letter to the Fordham Policy Committee on behalf of three clubs — Fordham Debate Society, Fordham Model UN and Fordham Mock Trial — in support of excused absences.
In the letter, Wong explained that Fordham Debate Society is part of the American Parliamentary Debate Association (APDA), which means that the club has to run on APDA's competitive schedule.
"The core function of these clubs is to compete with the country's top schools at tournaments, and they will require missing classes," said Wong in the letter. "Simply, without the ability to compete and attend these tournaments, these clubs will cease to function."
Wong further explained that without a clear excused absence policy that there has been more pushback from professors, which has resulted in fewer students being able to attend tournaments. Overall, the letter urges the committee to vote in favor of an excused absence policy for competitive academic clubs.
Christopher Rodgers, dean of students, explained that the issue was brought up at a Student Life Council meeting.
"After this concern was first raised at a Student Life Council meeting earlier this spring by a group of students, Fordham College responded in a way that seems to be working quite well for now," said Rodgers. "We know that the college and individual faculty are genuinely interested in coming up with a way to creatively support some of the student organizations competing on behalf of Fordham.
Our role in Student Life will be to work with the student groups to minimize absences and with our colleagues to ensure that these are special exceptions."
Yankovksy added that Fordham Debate Society was founded in 1852 and is the longest active club on campus.
"We hope that debate continues to have support in the future. We want to continue to grow this and continue to compete," said Yankovksy.
"A lot of this is difficult post-COVID, and we have to rebuild these things. We are rebuilding to make sure we can do Fordham proud."
The system remains under review by administration.