Pieces of Advice from the Class of 2023
As the Fordham class of 2023 prepares to graduate, The Fordham Ram reached out to seniors to see what advice they would give to undergraduates.
Miguel Sutedjo, FCRH '23, is from Paramus, N.J. Sutedjo is a music and international political economy double major with minors in English and Mandarin.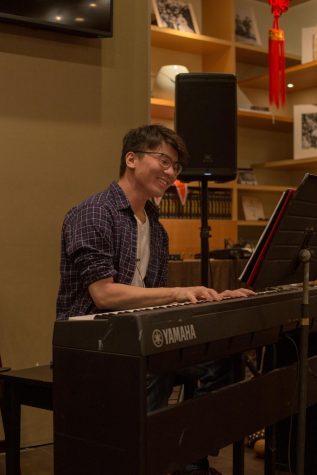 He is the business manager of the Mimes and Mummers and the music director of the Fordham Ramblers.
He is also a member of the Fordham Honors Program, a dancer in the Fordham Jetés and a pianist in Jazz Ensemble. After graduation, Sutedjo will be teaching English in Taiwan.
"I recommend getting involved with Undergraduate Research! Through their program and funding, I've studied Asian/Asian American jazz, traveled to Italy for a composition program and mounted a staged reading of an original musical. If you have an idea for an original project, creative or academic, there is definitely a way to do it at Fordham," said Sutedjo.
He added, "Don't be afraid to share your aspirations and life goals with others, including your professors. Chances are, someone can lead you on the right path, and if not, someone could connect you with someone else that knows how to get on that path!"
Tania Tan, FCRH '23, is from Saipan, a commonwealth of the United States that is part of the Northern Mariana Islands. She is double majoring in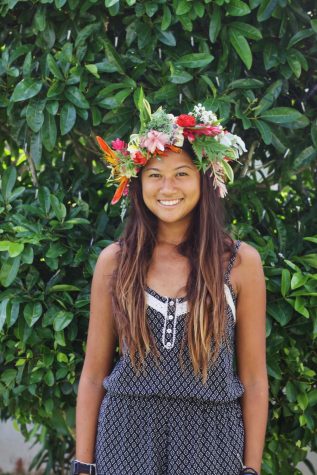 anthropology and digital technologies & emerging media. Tan is a member of the Women's Cross Country and Track & Field teams. She is also a member of the club tennis team and Asian Cultural Exchange. After graduation, she is pursuing a master's degree in communication.
Tan said, "I recommend joining clubs! Join clubs that you are interested in. Transitioning from living back home to college can be tough, and building friendships may be hard, so I feel that joining clubs is a great way to make new friends with people who have the same interests as you. It is how I made some of my closest friends here at Fordham."
"When times get tough, just know it will pass. Keep persevering and don't be afraid to embrace change. Get out of your comfort zone and do something that you've never done before. It will help you grow and shape you into a bigger and better person," added Tan.
Keegan Roeder, FCRH '23, is a double major in political science and communication and culture from East Brunswick, N.J.
Roeder is one of the United Student Government's class of 2023 student senators.
He is also a member of Rodrigue's Coffee House, Urban Plunge, Senior Week Volunteering and Lambda Pi Eta. After graduation, Roeder will be interning at Kasirer while he looks for full-time employment.
Roeder said, "I recommend getting out of the Fordham bubble. Work off-campus or get involved with organizations outside of Fordham."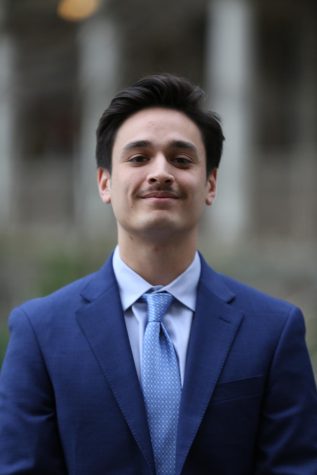 Alani Scheel, FCRH '23, is a political science major with a double minor in communication and culture and marketing. Scheel is a commuter student from Washington Heights, N.Y. At Fordham, she is an active member of the Commuting Students Association. She was also a USG senator, the programing head of the Diversity Action Coalition and a participant in a Global Outreach trip to Alaska. After graduation, she is pursuing a Master's of Science in marketing intelligence with the Fordham Gabelli School of Business.
Scheel said, "I would recommend that everyone do anything Fordham has to offer. I realized this year that I had never been on a campus ministry trip, and so I went on one. That was one of my most favorite things that I have done at Fordham. There are so many different offerings that Fordham has. Try every little thing, so that you leave here with no regrets. So that you leave here saying that you tried everything that you possibly could."
"Get good grades, do everything possible and just have fun," added Scheel.