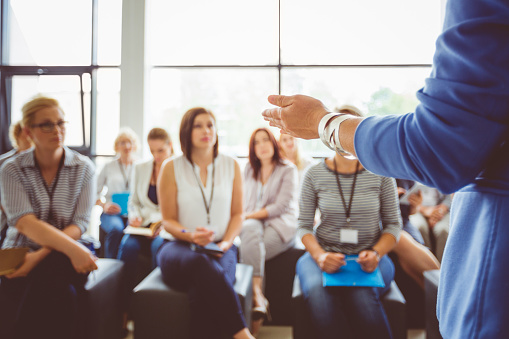 Fordham University is currently conducting a national search for a new Vice President of Student Affairs. President Tania Tetlow has appointed John J. Cecero, S.J., Vice President for Mission Integration and Ministry, to head up the search, which is estimated to be completed in January. As of Sept. 26, 2023, two student listening sessions have been completed with a faculty listening session scheduled for the near future.
Roughly 90 applications are in and will be narrowed down before being discussed by the committee. A shortlist will be presented to Tania Tetlow, who will make the final decision.
The Vice President of Student Affairs is responsible for managing student concerns, which encompasses student life, residential life, academics, mental and physical health, among many other departments. They are a member of the president's cabinet, where they will work closely with other university officials across departments such as Enrollment, Academic Affairs and Finance.
The cabinet is composed of 14 officials who all report directly to Tania Tetlow. In weekly meetings, they address university concerns and advise her as a team.
"You have these different divisions… that are really intended to pay attention to the core needs that the university has to kind of tend to in order to make the whole university work," said Cecero.
As a member of the president's cabinet, the Vice President of Student Affairs will be responsible for bringing student concerns to university-wide discussions as well as coordinating with other members of the Cabinet."Everything is interconnected, right?" said Cecero.
"With student affairs, a person who oversees residential life is concerned with the vice president who oversees enrollment to say, 'Are you taking in too many students next year? You might not have the residence space to accommodate them.' And then the finance person will say, 'But we need so many in order to make the budget demands'… It's important for the president to hear that."
Because of the importance and intensely collaborative nature of the role, the search for a new vice president was conducted internally.
The search committee chaired by Cecero includes Fordham faculty and staff as opposed to a search firm:
"Sometimes for searches at this senior level we use a search firm that comes in and we pay them a lot of money… my role, as I say, will be to kind of convene, oversee, try to make the group as productive as possible," Cecero said.
This process was also used by the university to select the recently appointed vice president for finance and vice president for marketing and communications.
Cecero notes that the university is looking for a candidate with a very diverse skill set and bandwidth: "I think we'll be looking for a person … who really has a lot of capacity, you know. I mean, sometimes people joke about it and say, 'I think we're looking for a psychologist, a lawyer, an administrator.'"
Collaboration and teamwork are also integral to the role's function within the president's cabinet. Perhaps most importantly is the need for experience working with student life and within student communities.
"We can't just take a business person who may have a lot of these skills but who's never worked with students before," Cecero said.
"This is a vice presidential role where you need somebody who's had extensive experience with students."
At listening sessions, students have brought up various topics that they would like the search committee to be aware of while filling the new role. Equal attention to both campuses was especially important for students at Lincoln Center.
"Lincoln Center students who were in that listening session were saying pretty strongly that sometimes they feel as though all the resources are directed here at Rose Hill and that they're kind of the stepchildren of Lincoln Center," said Cecero.
Mental health was another prominent concern, with the search committee highlighting the increased demand for mental health services following the pandemic.
Other topics students brought up included the university's poor rankings in dining and the advantage of having a Fordham outsider in the role.