During First Trip to US, Filipino Cardinal to be Honored by Fordham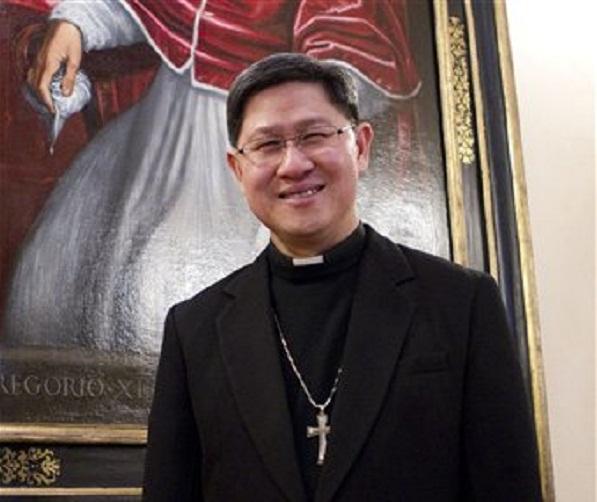 By Connor Ryan
Fordham Daily
Rev. Joseph M. McShane, S.J., president of the university, will confer a Doctorate of Humane Letters, honoris causa, upon Luis Antonio G. Cardinal Tagle, Archbishop of Manila, Philippines, on Friday during a private ceremony at Rose Hill, theuniversity has said.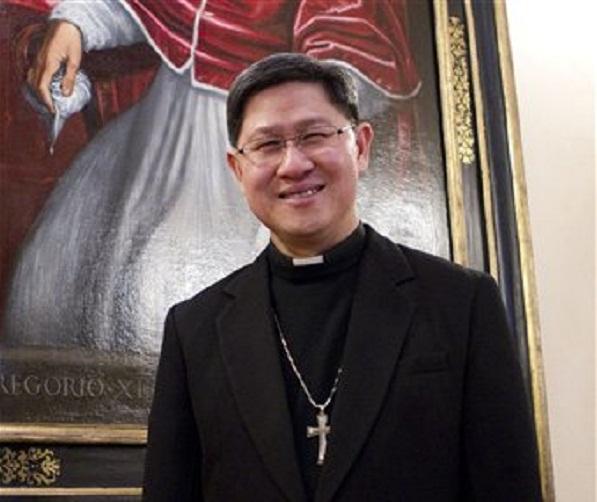 Tagle — a member of the Vatican's Pontifical Council on the Pastoral Care for Migrants and Itinerant People — is expected to speak about the plight of immigrants and refugees during the ceremony. Then on Saturday, he will be the main celebrant and homilist during a private Mass in the University Church. On Sunday, Tagle will concelebrate a 10:15 a.m. Mass at St. Patrick's Cathedral with Cardinal Timothy Dolan, New York.
School officials did not return a request for comment about why the Cardinal's events on campus will be closed off to students who may be interested in attending.
This will be Cardinal Tagle's first official visit to the United States and the first time an American university will award him an honorary degree, Fordham officials said in a statement.
"Fordham's ties to the people of the Philippines are deep and longstanding," McShane said in the statement. "Likewise, the Society of Jesus has a distinguished history in the Philippines. Therefore, it is with delight compounded that we celebrate today our ties to, and history with, the people of the Philippines. When Cardinal Tagle accepts his honorary degree, he may be assured that the honor is ours."
When Typhoon Haiyan struck the Tagle's home of the Philippines in November, killing as many as 10,000 people, McShane wrote to Fordham students, urging them to donate money to the area.
"Right now, what the people of the Philippines need more than anything else are relief funds: no other needs is as urgent, nor is any other kind of relief as effective," McShane said at the time.
Tagle, 56, was appointed to the College of Cardinals by Pope Benedict XVI in October of 2012 — succeeding Archbishop Emertitus, Cardinal Gaudencio Rosales — making him the second-youngest cardinal in the world.
When Benedict XVI stepped down from his post last year, Tagle was seen as a contender to replace him because, "With a Chinese mother and roots in the Philippines, he would be a pope from the developing world," according to The New York Times. "His charisma has been compared with [Pope] John Paul II, and he is described as humble."
Then again, he was seen as an unlikely replacement because, "He is one of the youngest cardinals and has no Vatican experience," the Times said. "Conservatives may consider his scholarly work too liberal."