Fordham University Introduces New Photography Club to Campus
Emma Kim, Assistant News Editor
February 16, 2022
At the beginning of February, the photography club became recognized as an official club at the Rose Hill campus. The photography club "aims to create a space for people of all skill levels to learn photography and collaborate with other photographers in the Fordham community."
Abby Housberg, FCRH '23, president of the photography club, has always loved photography. Still, she did not pursue it until college when new opportunities were introduced to her on campus, such as photographing events and meetings.
"I met other students along the way that shared a passion for the art. I was surprised to find that there was no photography club on campus and decided to create one," said Housberg. "I wanted a central place for everyone who enjoys photography, regardless of the level, and to share resources and connections while we grow as photographers.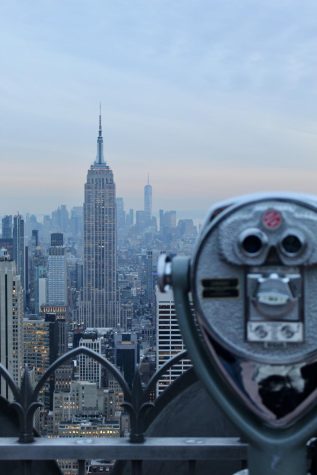 Natalie Huntoon, FCRH '23, outreach coordinator for the photography club, also helped to establish the club on campus.
"One night last semester, Abby approached me with the idea of reestablishing a photography club on campus since we both like to take pictures in our free time, and recently, Abby has been getting more involved in the photography community in the broader NYC area," said Huntoon.
There was a photography club on campus in 2019, but it is no longer an active club. None of the original members are part of the new one either. "We wanted to revive it," said Huntoon.
"We are proud to reinvent and revive the Photography Club. While there are other clubs on campus, such as MODE, that involve photography in some way, our focus is simply to enjoy and improve our own skills," said Housberg.
"I have never taken a photography class in my life. Everything I know has just been from trial and error, so I am most looking forward to learning from my fellow members and creating a community of people who share a similar passion," said Huntoon.
To reinstate the club, they needed to find a professor in the field as an advisor and get signatures from 25 people who were interested in starting the club, explained Huntoon. Then, after applying to the United Student Government and presenting proposed goals and a budget, the club was voted on and approved.
"One aspect of our club that we want to emphasize is that this club is open to anyone and everyone who has even the smallest interest in photography. You don't need to own a camera to join, nor do you need to have any experience at all," said Huntoon.
With time, Huntoon hopes that the club will grow large enough for all events on Fordham's campus to be photographed by club members rather than a hired photographer. In March, the photography club is pairing with Career Services to do a headshot photoshoot for Dean's Council.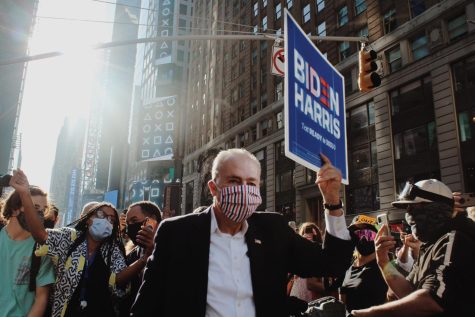 Alejandro Foglia, GSB '25, joined the new club because he participated in photography for years. "Since I've been on campus, I haven't really had a chance to take out my camera. Hopefully, this will give me the chance to do that and to get back into it," said Foglia.
Any clubs or departments looking to have a photographer at their next event can contact the club by emailing [email protected]. From there, they will be matched with a photographer. The new club has an array of photographers who can do headshots, athletics, dance, landscape, events and candid shots. Information about the club and the meetings can be found on the photography club's Instagram page, which is @fordham_photographyclub.