USG Discusses Bringing Robots to Campus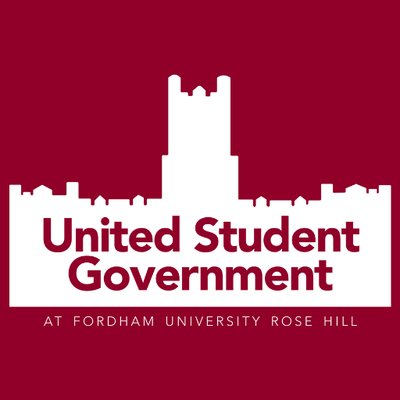 On Thursday, Nov. 10, the Fordham Rose Hill United Student Government (USG) met to discuss new proposals and public concerns.
Senator Andy Diaz, FCRH '25, stated that he wants to send out a survey to the Fordham community to make sure that students know how to use the CARE Connect Hotline. He wants to make sure that the students know how to report issues and that they know what resources they have available to them.
A Fordham Rose Hill student presented the idea of bringing the Starship Food Delivery service to the Rose Hill campus. This food delivery service would essentially use robots to pick up students' Grubhub orders and then the robots would deliver the orders to the students' location.
Senator Dan Sponseller, FCRH '25, brought up the concern of the robots hitting students. The student stated that many other college campuses have begun using this food delivery service and have not had any issues with the robots hitting students. Sponseller also expressed his concern about the cost of this delivery service.
The student explained that Starship Food Delivery is in partnership with Grubhub and, since Fordham also has a partnership with Grubhub, the cost would be lower than originally anticipated.
Vice President of the Committee of International Integration Luisa Rosa, FCRH '24, presented the new committee bylaws and they were approved by the Senate.
Assistant Dean for Student Involvement Catherine McGlade, Ed.D., said that they are still interviewing for open positions in the Office of Student Involvement (OSI). McGlade also stated that she has seen a significant increase in student engagement and credited that to the USG.
Senator Nicky D'Abundo, FCRH '26, stated that he is working with the accessibility committee about increasing braille and deaf accommodations on campus.
Gaby Simporios, FCRH '24, vice president of Fordham College Rose Hill, said that she is working on getting a biochemistry major at Fordham.
She is still working on sending out the STEM survey to all of the STEM students and said that, by completing the survey, students will have a chance to win a $25 Amazon gift card.
Senator Reese Dains, FCRH '26, asked if students who are undeclared STEM majors will still be sent the survey. Simporios said that they will still be sent the survey.
Vice President of Diversity and Inclusion Briana Al-Omoush, FCRH '24, said that a student suggested having optional classes on election day so that more students can vote. Vidal said that that could cause issues with credit hours for classes.