Fordham Students Must Be Vaccinated for Fall Semester
Fordham University announced it will require all students to be vaccinated against COVID-19 by the start of the Fall 2021 semester in an email from Rev. Joseph M. McShane, S.J., President of the University, on April 16. 
According to the email, this requirement includes all undergraduate students and those enrolled in graduate and professional programs. The university plans to supply vaccines to international students upon arrival to campus if they are unable to be vaccinated before the start of the fall semester. Medical and religious accommodations for students will be considered, according to the announcement. 
McShane said the university views this measure as necessary to protect both Fordham students and employees as well as residents of the surrounding communities from COVID-19. 
"These are not merely Fordham priorities, but a duty as citizens and members of the University community," wrote McShane. "Pope Francis has said that there is a moral imperative to be vaccinated for the good of the human family at a time of remarkable challenge. We agree."
The university also has "a strong expectation" that all faculty, staff and administrators will be vaccinated by next semester, though it will not require it, according to McShane. 
In New York state, all residents 16 years of age or older are eligible for vaccination. This includes those who work or study in New York. 
The university is currently providing vaccinations on-campus to students. Fordham students can also receive COVID-19 vaccines at Doctor Urgent Medical Care, located on Fordham Road near the Rose Hill campus. The facility is currently allowing walk-ins from 8 a.m. to 7 p.m. every day.
McShane encouraged the Fordham community to continue to adhere to safety guidelines. 
"I know we all long to return to a normal life, one in which we can connect in person with loved ones, friends and colleagues," he wrote. "That moment is coming, my friends, and I implore you to hasten its arrival by being vaccinated as soon as you can and by observing masking and social distancing precautions as long as public health authorities deem them necessary."
Author(s)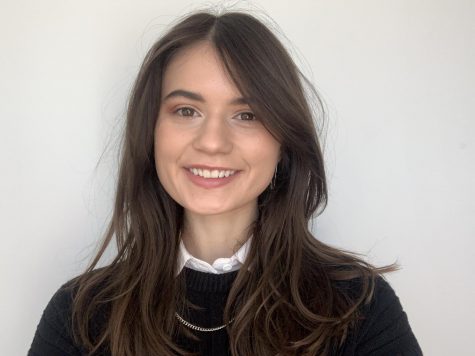 Abbey Delk, News Editor
Abbey Delk is a junior from Wheeling, West Virginia, double majoring in English and journalism and minoring in film & television. Her career at the...